Pink Galaxy Note Goes on Sale
Samsung has introduced a new pink version of its 5.3-inch Galaxy Note to consumers in Korea.
It's unclear whether or not the pink colored Samsung Galaxy Note will be coming to stores in the United States or any other markets outside of Asia.
According to Slashgear, a leaked product sheet indicates that Samsung has been cooking up a GSM model of a "berry pink" Galaxy Note device so it's certainly possible that consumers in North America could see the device arrive at a later date.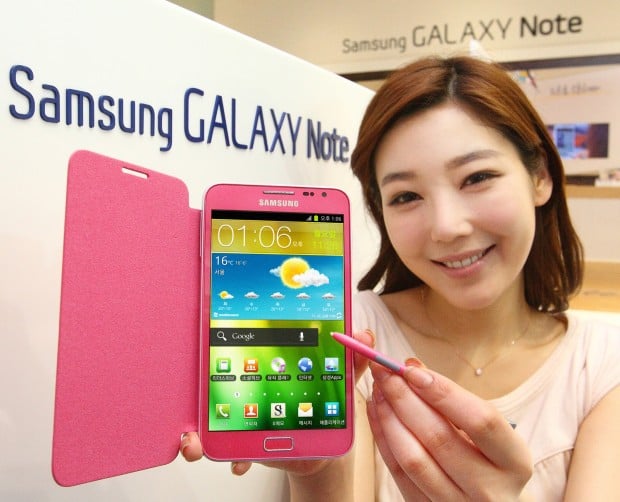 In addition, the stylus that comes with the Galaxy Note, the S-Pen, is also colored pink matching the device itself. Beyond the color changes, the device remains exactly the same.
That means that it has a 5.3-inch Super AMOLED display that features 800 x 1280 pixels, a dual-core processor, an 8MP rear camera, a 2MP front-facing camera for video chatting, and Android 2.3 Gingerbread.
Read: Samsung Galaxy Note Review.
Samsung has promised an upgrade to Android 4.0 in the future and it will be arriving at some point this quarter although the company has yet to specify exactly when owners can expect to see the new software.
Right now, the Galaxy Note is available in three different variants. They include a white model, a black model and a metallic blue variant.
Samsung has announced that it has sold five million Galaxy Notes since the device launched and a pink model should only help to fuel sales.
The 4G LTE Galaxy Note is currently available on AT&T in North America.