PlayStation 4 App Turns iPhone and Android Into a Second Screen
A new PlayStation App for iOS and Android will turn smartphones and tablets into second screens for the PlayStation 4 similar to Xbox SmartGlass.
Sony briefly mentioned companion apps during its two-hour PlayStation 4 launch event in New York City last night, but later detailed those apps in a press release. The new PlayStation App will turn devices into second screens for the PlayStation 4, and give players information such as maps in adventure games.
The second screen experience will likely be similar to Microsoft's SmartGlass feature that gives players similar information. The PlayStation App will have more functions, however.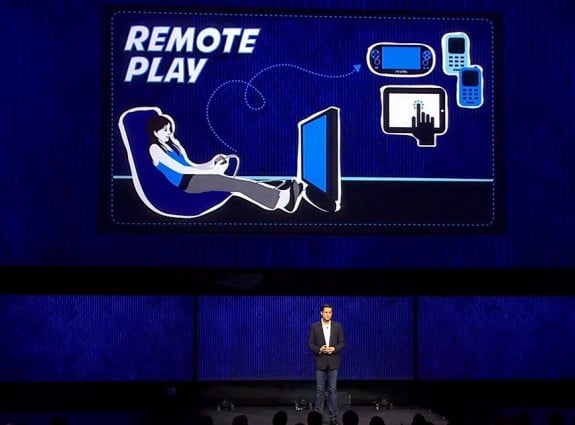 The new PlayStation App will also let PlayStation 4 owners buy games for their console when not at home. Those games will download to the PS4 console immediately thanks to the custom secondary chip inside the console that can perform such tasks even when the console is asleep.
That way gamers can buy a game from the PlayStation Network (or the PS4 equivalent) while at work, and can play it as soon as they come home. Gamers can play games on the PlayStation 4 before all of the content is even downloaded, so as soon as they buy a game through the app they can play it on the console.
Sony's new PlayStation App will also let gamers view live gameplay from their friends and players around the world. The secondary custom chip in the PS4 also lets gamers livestream their games as they play them with press of the new Share button.
Rumors say Microsoft will have new features for its SmartGlass feature on the next Xbox which could surpass the features of the new PlayStation App. Rumors say Microsoft may let gamers use their smartphone or tablets as controllers for games. This is only a rumor, however, and may change before Microsoft unveils its console.
The PlayStation 4 will come to stores sometime during Holiday 2013, and the new Xbox Durango will likely arrive around the same time.

As an Amazon Associate I earn from qualifying purchases.