Polaroid's Android Interchangeable Lens Camera Offers Flexibility
At the Consumer Electronics Show, Polaroid introduced the world's first Android-powered smart camera with support for interchangeable lenses, giving it capabilities like a DSLR where you can change between fast lenses, wide angles, and zooms and telephotos. However, Polaroid's iM1836 camera isn't aimed at the prosumer market and is aimed at the beginning camera users who want interchangeable lenses.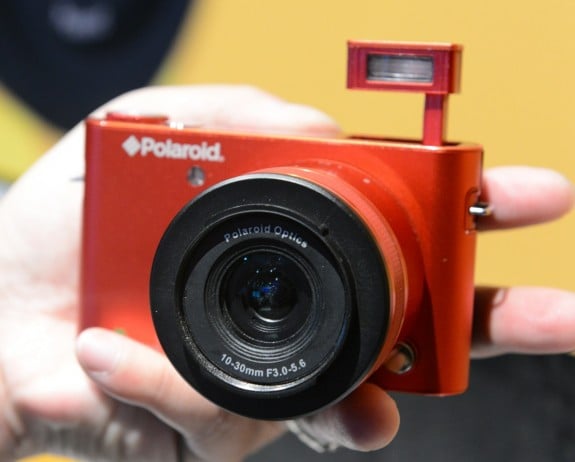 The camera has an 18-megapixel sensor and is capable of recording 1080p HD video.
In accommodating beginning users, Polaroid says that the camera sensor isn't located in the camera body, like many traditional mirrored and mirrorless cameras. Instead, Polaroid is housing the sensor in the lenses. The company says that this way the sensor is protected as new interchangeable lens camera (ILC) owners may not know how to protect the sensor from dust, dirt, and scratches. The downside to such a solution is that if users want to swap lens and use a new lens, each lens would require a sensor, which may drive the cost of a lens up.
The camera was shown with a 10-30mm kit lens at CES, and the company says that more lenses will be coming to market in the near future. Additionally, a lens mount adapter will also be released with a built-in sensor that allows micro four-thirds lenses to be adapted for the Polaroid system. This is great news as many of the micro four-thirds lenses are really affordable and are great lenses with a great variety of focal lengths.
The Polaroid camera would theoretically compete against the Samsung Galaxy Camera, though the latter has a fixed zoom lens and doesn't accommodate swappable lenses. The Galaxy Camera also supports HSPA+ or LTE and has a 21X optical zoom. It has a larger 4.8-inch touchscreen display rather than the more cramped 3.5-inch of the Polaroid system.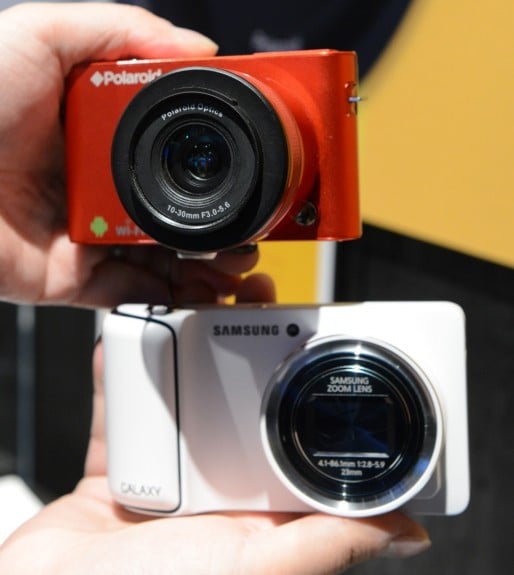 The Polaroid camera runs Android 4.1 Jelly Bean and connected to the Internet via WiFi. The benefit of using Android is that you can use any third-party photo capture, sharing, or editing app you want from the Google Play Store. Users can share to Instagram, Flickr, Facebook, or Twitter directly from their cameras.
The Polaroid smart camera is expected to retail for $400. The unit that we saw at CES froze constantly and we weren't able to access the camera interface. Hopefully, Polaroid will iron out any kinks for the final production model.
We still have to see image samples from the camera before we can evaluate the quality of the sensor and the kit lens.

As an Amazon Associate I earn from qualifying purchases.