Polk Audio Atrium 5 Review: Impressive Outdoor Speakers
The Polk Audio Atrium 5 outdoor speakers are an excellent way to bring the party to your backyard with a permanent installation so you aren't always looking for the Bluetooth speaker and making sure it's charged.
The Atrium 5 speakers are easy to install, fit into a backyard setting very well and with smart receivers or an Echo Input, it's easy to make these smart speakers.
These speakers are well made, ready to handle the elements that come from a permanent outdoor installation. Polk offers the Atrium speakers in a range of sizes, and the Atrium 5 use 5-inch drivers and 3/4-inch tweeters.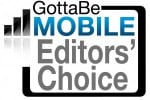 For the overall value, great sound and build quality, the Polk Audio Atrium 5 speakers earn a Gotta Be Mobile Editor's Choice Award.
The Atrium 5 speakers are $299.95 at Amazon, Crutchfield, Polk and B&H Photo. They are on sale at Amazon for almost half off right now.
[letsreview]
Polk Audio Atrium 5 Design
The Polk Atrium 5 is available in white and black, I tested the black version which looks great next to the white soffit and light brown siding on my house.
Rounded edges and a nice mix of plastic and a tight grille dominate the design. You can mount the Atrium 5 speakers horizontal or vertical and the mount allows for easy adjustment once in place.
There is a PowerPort bass vent that helps you feel the bass more when you are on your deck or in your yard.
On the back of the speaker are two-wire clamps that do a good job keeping the speaker wires in place. I did not attempt to use banana clips, I simply put the wire in and tightened these down so that I didn't have to worry about them coming loose.
The speakers are ready for all kinds of weather. They are water-resistant, able to handle salt-fog and heavy rain as well as extreme temperature. During my time with the speakers, they survived torrential downpours, temperatures above 100 degrees and are no worse for the wear. They are also UV resistant and look the same as when I installed them earlier this summer.
Polk Audio Atrium 5 Sound
The Polk Audio Atrium 5 outdoor speakers sound great and depending on the volume, fill my deck or my backyard with music without distorting.
There is a good amount of bass coming from the two speakers, which I hear and feel more on the deck which is close to the speakers. Even when I'm out in the yard there is still enough low end to keep music sounding good.
While I installed the speakers somewhat close to each other to keep the sound manageable late at night on the deck, I can still hear the music in the far corner of the yard. The speakers are easy to swivel so if I need to, I can aim one speaker to the side more to open up the soundstage.
Your amplifier will be part of this equation. I'm pleased with the performance of a 2-channel Stereo amplifier I purchased on Amazon and then linked to an Echo Input. In my experience you will hear these speakers inside your house with the volume up.
I may adjust the setup in the near future so that I can easily plug in from the back yard if I want to put a TV show or football game over the speakers.
Polk Audio Atrium 5 Install
The Polk Audio Atrium 5 speakers are easy to install, but you will need to bring your own screws to attach to your house or whatever you plan to secure them to. I used four screws I had around the house and was able to attach the mounts through my siding to the wood securely in a matter of minutes.
Once the mount was in place, I put the speaker into it, adjusted the angle and screwed it in tight. The speaker remained in place and sturdy after heavy rain, strong winds and multiple weeks of testing. I mounted the brackets vertically so that I could more easily control the sound going into my next-door neighbors' yards. You can also mount them horizontally and angle them down so the music doesn't travel as far away to neighbors behind you.
If you aren't replacing speakers, the biggest challenge will be running speaker wire. If you do it yourself, you'll need to run the speaker wire out to the speaker, which can be challenging depending on your attic access. This took me a while to accomplish, but it's not difficult and it's the same for any speaker like this.
Since these are passive speakers, I ran wall rated speaker wire to a small amplifier in my garage and I attached an Echo input to it. This allows me to control the content and the volume of the Atrium 5 speakers easily while I am in my backyard. I highly recommend this type of setup, over trying to run a headphone jack for line into the backyard.
With the Echo Input, I can listen to Spotify, Audible audiobooks and a variety of other apps with on phone control or by using voice control from in the garage. I'm still tempted to re-route the wires to my Onkyo AVR-X1300W so that I can use AirPlay, but this was easier to install.
No products found.
Last update on 2023-11-30. This post may contain affiliate links. Click here to read our disclosure policy for more details. Images via Amazon API

As an Amazon Associate I earn from qualifying purchases.