Promote the Galaxy Tab 10.1 On Camera for A Chance to Win $7000
In order to promote it's upcoming tablet, the Samsung Galaxy Tab 10.1, Samsung is holding a film making contest that offers film makers a chance to win up to $7000 for making a video about their experience with the tablet.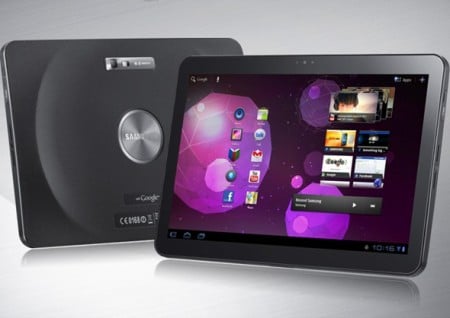 The contest runs through June 27th which means you have a little less than a month to come up with a ridiculously awesome video that promotes ways the Galaxy Tab 10.1 makes life easier. If your video is selected as the grand prize winner, you could be $7000 richer. That's not the only prize that Samsung is giving away either. Here's how it breaks down:
1st Place: $7,000
2nd Place: $2,000
3rd Place: $1,000
4th Place: $500
5th Place: $500
There is also a voter's choice award which will award some cash prizes to the favorite video amongst the masses. Those break down like so:
1st Place: $500
2nd Place: $400
3rd Place: $300
4th Place: $200
5th Place: $100
And if you don't feel like making a video, you can even win money just buy sharing these videos. If you share a video with three people and they participate in the contest, you're eligible to win $500. If you're interested in making a video or just sharing, The rest of the rules and regulations about the contest you can find here.
We have a feeling that a majority of videos on the website are currently from New Yorkers as the only place that the Galaxy Tab 10.1 is available is at the Union Square Best Buy in New York. The rest of the United States won't see it come out until June 17th. Guess you could always just use the older Galaxy Tab as a substitute.
Good luck and let us know if you win some cash.