Qualcomm's Snapdragon to bring Netflix to Android devices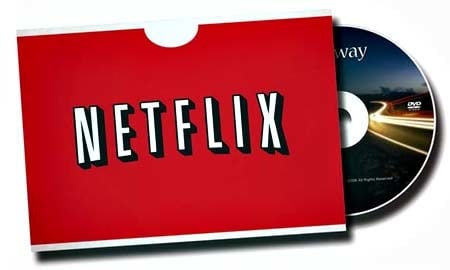 Clarification of a months-old report that Netflix would be limited to certain Android devices came today from Qualcomm as they announced that their Snapdragon platform will enable Netflix instant streaming. The implication is, if you don't have Qualcomm, you can't get Netflix.
While they boast of improved performance, energy efficiency, picture quality, and all that jazz, the heart of the matter, if the earlier report about protection is to be trusted, is the ability of the platform to enable "media protection features in a turnkey package, allowing the devices they power to more easily pass through the approval process required for Netflix certification." The wording indicates the ability to process the certification fast enough is the big trick, so I don't know if there's anything Qualcomm-specific about this other than them being first. However, their direct collaboration with Netflix to make this happen implies Qualcomm has the exclusive keys to Netflix instant streaming on Android for the time being.
Qualcomm's Snapdragon Platform to Help Enable Instant Streaming from Netflix on Android Devices

Fulfills Netflix Security Requirements Necessary to Bring Netflix Application to Snapdragon-enabled Android Devices

Barcelona, Spain – February 14, 2011 – Qualcomm Incorporated (NASDAQ: QCOM), a leading developer and innovator of advanced wireless technologies, products and services, today announced that future Android devices powered by the Snapdragon™ platform will have access to instant streaming of TV shows and movies from Netflix.

"We're excited about this collaborative effort to help bring the Netflix application to Android devices running on the Snapdragon platform," said Liat Ben-Zur, senior director of software strategy and ecosystems for Qualcomm. "Qualcomm is in a unique position to help bring the most optimized and advanced Android apps to market through working closely with the strong ecosystem of Snapdragon developers like Netflix."

Snapdragon processors are designed to deliver dynamic performance and media protection features in a turnkey package, allowing the devices they power to more easily pass through the approval process required for Netflix certification. Additionally, Netflix video decoding is handled by highly efficient dedicated hardware, extending battery life and improving picture quality.

"We're pleased to expand our mobile offering by providing our members an app for TV shows and movies streaming from Netflix to Snapdragon-enabled Android devices," said Bill Holmes, Netflix vice president of Business Development. "Qualcomm's expertise in mobile hardware/software integration and their collaboration in the consumer electronics space makes them the perfect fit in bringing Netflix to a range of Android handsets and tablets."