Real or Fake? Android with Sense 3.0 Hacked onto Windows Phone 7 HTC HD7
A video was recently spotted showing the hack work of a developer in getting Android with HTC Sense 3.0 working on the HTC HD7, which is one of the most popular Windows Phone 7 devices on the market today. The video shows that the Android port and hack works as it should, with things running fairly smoothly on the gigahertz processor on the HD7's hardware.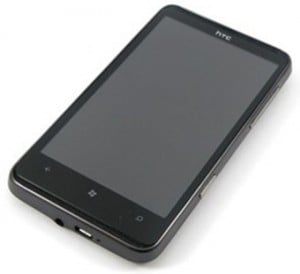 However, according to Redmond Pie, there are a number of technical challenges that must be overcome to get the hack to work. Without the hacker acknowledging or detailing those challenges, it is uncertain if the hack is real or fake:
This is really hard to understand since HD7 doesn't come out with HSPL (Hard Secondary Program Loader) which would be needed to flash official ROM. It also doesn't have Haret, neither can a WP7 device allow users to begin running the Haret.
Nonetheless, if the hack is real, it definitely is something cool. Given the choices in the market, HTC phones have always had a strong developer and hacker community surrounding them for those who want to tinker with ROMs, root their devices, or even load a rival OS than what was pre-loaded on the devices.
Given the interest of Windows Mobile and Windows Phone 7 owners in wanting to load another OS–either in lieu of the OS that their devices shipped with or as a dual-boot solution–it'd be interesting to know if HTC's licensing agreement with Microsoft bars them from releasing a dual-booting smartphone with both Android and Windows Phone.
The HTC HD7 is a 4.3-inch Windows Phone 7 smartphone that's currently available in the U.S. through T-Mobile. At the CTIA trade show last month, AT&T has also announced that it will be offering a variant of the HD7 for its own network in the future. The device can be seen as a Windows Phone 7 model of the HTC EVO 4G for Sprint or the Thunderbolt for Verizon Wireless.