Earlier this week reports and rumors surfaced that Google was preparing to offer customization options for the Nexus 5 on the Google Play Store. Allowing buyers to select from nearly 8 different color options, but sadly that was likely a fake.
Following those reports we're now hearing Google actually does have a Red Nexus 5 in the works, and possibly a bright (think Nokia Lumia) yellow coming too. These rumors have fired back up thanks to a Vietnamese site Vietnamnet, who posted what they're reporting to be a real red Nexus 5, not just a bumper case sold through the Google Play Store.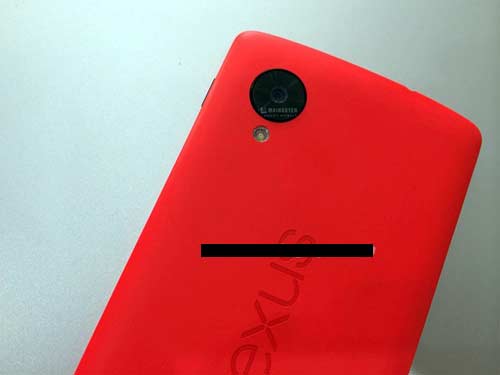 Looking at the image it's almost certainly a fake. Considering the regular Nexus 5 camera actually protrudes a few millimeters out from the body, and has a slight lip. Here though, it's completely flush with the red frame, which leads us to believe this is just a hoax and indeed the red bumper case Google sells themselves.
That being said, we've heard more than a few reports that Google was planning to offer multiple colors beyond the traditional white and black, not to mention there could be some truth behind the video and report earlier this week. Google owns Motorola, who's biggest move of late is customization options and different colors for phones, so it all makes sense in a small way.
Read: Best Nexus 5 Cases
According to the report Google has the Red version coming first in late February or early March, followed by both the yellow and a gold option at a later date. Gold is quite popular lately, and we could certainly see Google joining the bandwagon on giving users additional options.
If Google does deliver these options for the same cost, all available from the Play Store it may actually be worth waiting a few weeks to snag one, that or get the Galaxy S5 in March.