Remember the People You Meet With Evernote Hello
If you're anything like me, meeting a person for the second time can be a frustrating experience.
I love meeting people, but I am horrible with putting names and faces together. From tech writers at CES to the students I teach and even extended family, I can't put names to faces.
Thankfully, there's an app for that.
The new Evernote Hello app for the iPhone looks like the perfect solution to helping me remember everyone I meet. best of all, I can ask the person to enter their information, include context about our meeting and pull it all together with a photo.
https://youtu.be/8MIX-iTFVJk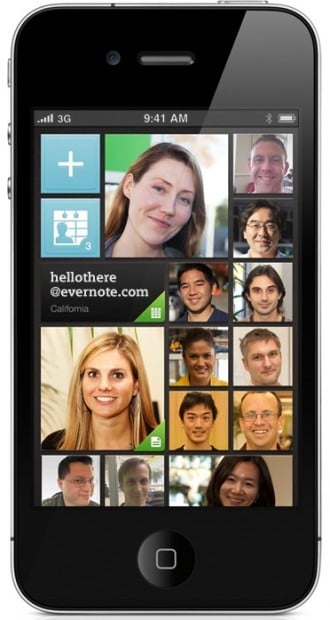 Evernote believes that the Hello app will help you improve your memory of people because it focuses on the three ways our minds remember the people we meet.
Faces: What do you look like?
Time: When did we meet?
Context: Why did we meet and who else was there?
Look over to the right. Do you see the nice layout of faces in this app? This is perhaps the biggest reason I want to use it. If i see someone I know I should know, I can quickly scroll through a collection of faces to find out who is across the room.
Thanks to the acceptance of checking email at events, even while around others, I can even look someone up mid conversation if I need to.
All of these people sync to Evernote, and you can search people inside the standard Evernote app.
But, what looks to be really cool is the fact that the Evernote Hello App, the new Evernote Food app and the notes you enter into Evernote can come together to show more context based on the times and locations you entered food, people and notes.
Evernote Hello is available free for the iPhone (iTunes), no word on an Android version just yet, but I would be surprised if Evernote isn't working on it.