With Remote Desktop, Microsoft Hopes You'll Buy PC and Use Windows 8 Apps on iPad, Android Phones
Alongside with an announcement that the Microsoft Office productivity suite will be coming soon to Apple's iPad tablet, Microsoft also announced that it will be launching a new version of its Remote Desktop software for iPhone, iPad, and Android smartphones and tablets. The Remote Desktop software will work also on various editions of Windows as well as Apple's OS X desktop operating systems.
Further, with Windows Server 2012 R2 Microsoft is introducing the Microsoft Remote Desktop app, available for download in application stores later this month, to provide easy access to PCs and virtual desktops on a variety of devices and platforms, including Windows, Windows RT, iOS, OS X and Android.
With Remote Desktop, if your PC is on at home or at work and is connected to the Internet, you could log onto the Internet with your mobile device–whether that's an iOS or Android smartphone or tablet in the case of mobile road warriors–and log onto that home or work system, access your files, and run apps. Certain DRM-protected content, like iTunes movies and TV shows, won't stream over to your phone, but most content and apps should work without a hitch.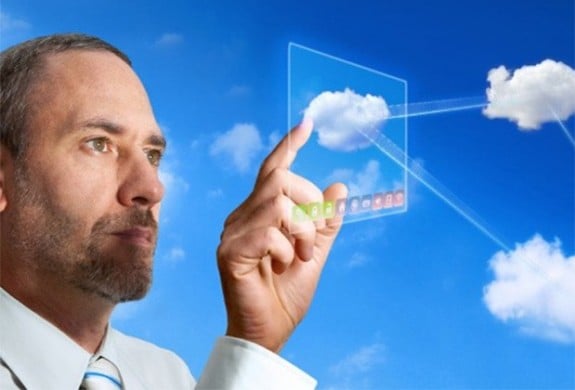 This will give you pretty much the power of a full Windows 7 or Windows 8 PC in the palm of your hands, and as mobile devices are getting faster and more powerful–Samsung's Galaxy Note 3 already ships with 3 GB RAM, a quad-core Snapdragon 800 processor, and 32 GB of storage–you'll benefit both from a robust mobile OS and the power of a PC when you need extra work done.
While most consumers won't find a need for a remote desktop application in their day-to-day workflow, mobile professionals may still find it benefitial as there are still some niche applications that could only be accessible on a PC. With a remote desktop, those working in sensitive environments would pretty much have a similar setup to a thin client for their enterprise system so if they lose their phones or tablets, they can still protect the content on their main machine and cut off remote access from that stolen device. This way, the content won't fall into the wrong hands.
And according to Engadget, the Remote Desktop app will be compatible with iOS 6 and iOS 7 along with Android Gingerbread or higher.
Microsoft's solution will compete with a number of already existing remote desktop applications on Android and iOS, including Parallels Mobile, OnLive, and Dell's PocketCloud.