Rendering for ZTE V66 4G LTE Android Tablet Leaked for Verizon
It looks like Verizon and ZTE are getting cozier. After having announced a Jetpack mobile hotspot at CES, the two are now working on delivering a new Android tablet with 4G LTE integration that will tap into Verizon's network. The rumored ZTE V66 tablet had been speculated before, and now we're seeing a render of the slate for the first time. The device will launch with Android 3.2 Honeycomb on a 7-inch 1280 X 800 resolution display. It will have front- and rear-facing cameras, and a number of sensors and radios on board. Similar to Sprint's leaked ZTE Optik tablet, this device is expected to be a more budget-friendly model despite inclusion of a high resolution screen and LTE.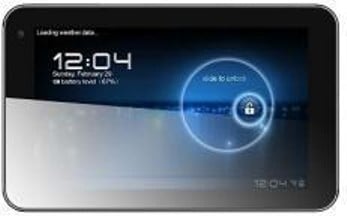 A launch date and final launch name for the device are not yet known at this time.
Via: Unwired View

This article may contain affiliate links. Click here for more details.