Report: Motorola to cease Xoom production after June
According to an unconfirmed report from DigiTimes (via BGR), Motorola is apparently going to start slowing down production of their Android 3.0 Honeycomb powered Motorola Xoom tablet in April and cease production of the tablet beginning on June.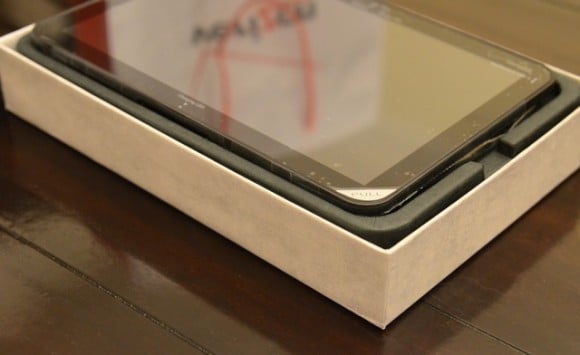 The sources of the report are apparently component suppliers who claim that Xoom production met first quarter expectations with a total somewhere between 700,000 to 800,000. Manufacturing partners of Motorola will apparently be shipping between 400,000 and 500,000 Xoom's in March followed by a dip in April with only 300,000 units getting produced.
May will see even more of a slow down and by the end of June, the sources claim that Motorola will stop building the Xoom completely.
There is no concrete reason given for the drop in production only some speculation that suggests that Motorola might be questioning its place in the market or that the company might be launching a new Xoom model in the second half of the year after evaluation of the market.
You can see our Xoom Review to learn more about the HoneyComb tablet, including why Xavier Lanier returned the Xoom.
The report also suggests that Motorola Xoom shipments in 2011 are expected to total somewhere between 3-5 million.
Update: Motorola Mobility has got back to us and stated that the DigiTimes article is inaccurate and that the Xoom production will continue past Q2.