Retail Boxes, Demo Units of HTC Droid Incredible 2 Arrive at Verizon
While the carrier has yet to officially announce the HTC Droid Incredible 2, a successor to the popular Droid Incredible, Verizon Wireless retail stores have begun to receive shipments of retail boxes and demo units of the Android-powered smartphone, which will operate on the carrier's 3G CDMA/EV-DO network. 
The retail box is a white box that depicts the phone's front and back sides and also carries the tagline "a stylish way to share."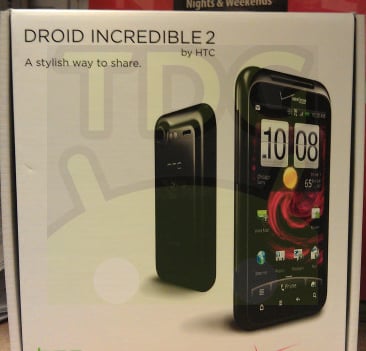 The Droid Guy is anticipating that the phone may launch alongside the Droid Charge on Verizon Wireless come this April 28th.

This article may contain affiliate links. Click here for more details.