Retina Display Alone Will Get Me to Upgrade to the iPad 3
Apple is going to be announcing the next iPad, presumably the iPad 3, at an event in San Francisco on March 7th. The launch will come just about a year after the company released the iPad 2, a device that became the first tablet that I have ever owned. I, like many iPad 2 owners, have been going back and forth on whether or not I want to make the upgrade to the next iPad.
Read: Apple's iPad 3 Event: What You Should Expect.
And after much debate, I have decided that I will likely make the upgrade to the iPad 3 should one of the rumored features be on board when it arrives.
I'm talking about the Retina Display.
But first, a little back story.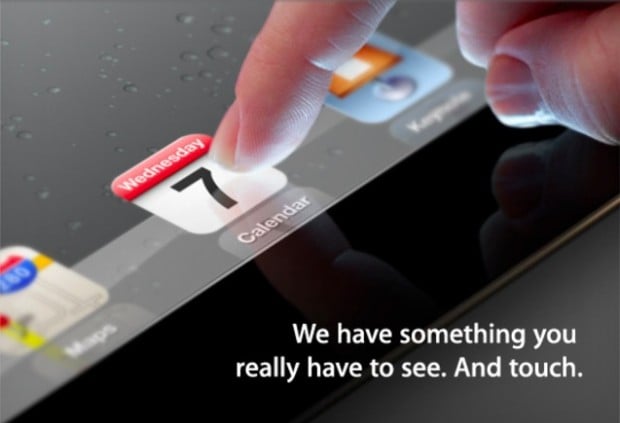 I got the iPad 2 shortly after the device came out, back in March 2011. It's a white, 16GB Wi-Fi only model and for the first, oh, three months that I owned it, it sat collecting cobwebs in the corner. Smart Cover and all.
Believe me, I tried to use it but I just couldn't figure out how to incorporate it into my day. I tried using it as an e-reader but I found that I liked actual books much better. I tried to do work on it at night. I never got  comfortable. But I did enjoy watching sports highlights – I'm a sports nut, and the occasional movie.
Fast forward to present day and there isn't a day that goes by when I don't use my iPad at least once.
And what do I use it for?
You guessed it.
Every single night, I lay in bed with my iPad, watching sports highlights, live sporting events, and I still indulge in the occasional TV show or movie. I've also started surfing the web a bit more. And I'll occasionally buy something from Amazon.
But that's it.
So when the rumors surrounding the iPad 3's Retina Display started gathering steam, so did my interest in upgrading. The Retina Display is said to offer quadruple the resolution found on the iPad 2.
Ridiculous.
Great for sports highlights. Great for watching sports. Great for surfing the web.  And great for the occasional movie or TV show.
But most of all, great for me and how I use my iPad.
Forget the 4G LTE. Forget the upgraded processor – although that's nice, forget an upgraded camera, forget iOS 5.1, forget any of the other bells and whistles that may or may not come with the iPad 3.
The Retina Display alone will get me to upgrade and because I am inclined to believe that the iPad 3 will have a Retina Display, it looks like I am going to be getting an iPad 3 in just a few days.
And believe me.
You won't find a cobweb anywhere near it.
—
A Retina Display will get me to trade-in my iPad 2 for an iPad 3. What's it going to take for you to pick up the next iPad?

As an Amazon Associate I earn from qualifying purchases.