Retro Alert: iStation Turns Your iPad Into An Apple I
Apple fans apparently never get tired of the retro Apple kitsch, even as they cling to their modern Apple devices. Thus I'm sure the folks over at MICGadget will sell many of their new iStation desktop stands for the iPad.
Designed to look like the Apple I, this stand cleverly blends the old and the new. The stand's housing is made of plywood sporting a faux wood or glossy white finish.
It integrates a removable Bluetooth keyboard and houses a set of stereo Bluetooth speakers with a sub-woofer. Just place the iPad on top to complete the look.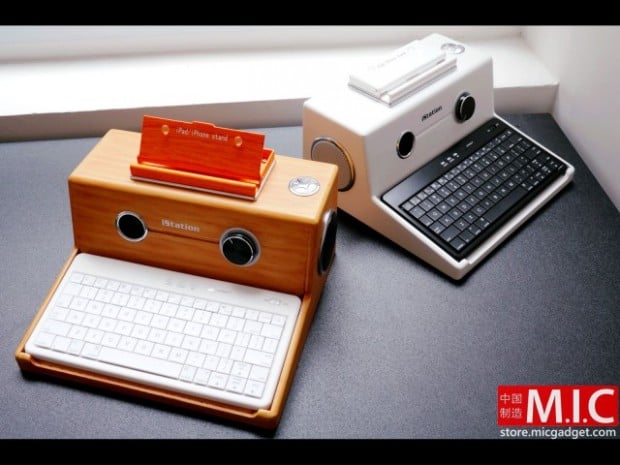 The stand will also charge the iPad and can play music independently of the tablet via a USB port. You can also hook up any device with a headphone jack to play music, such as your Android phone or tablet or iPod.
The iStation will work with the iPhone, too (I assume the iPod touch as well), though you won't get the full effect that way.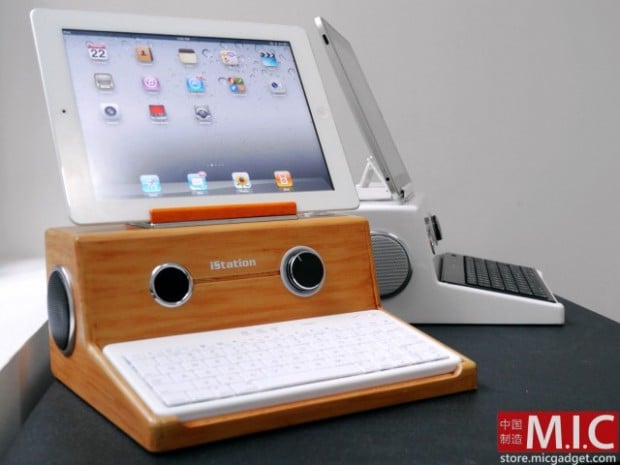 It's a nice-looking piece of hardware. I'd expect it to cost a lot more than $85.90, all things considered. It would make a sweet holiday gift for the Apple fan on your list. Or you might just want to grab one for yourself. The seller is limiting folks to one per customer. Yikes.
We have a bunch of other great gift ideas for iPad owners in our 2011 Gift Guides. Just in case that iStation somehow doesn't make it out of your house once it arrives. These things happen.

As an Amazon Associate I earn from qualifying purchases.