Right on Cue: April Fools and IE 8.1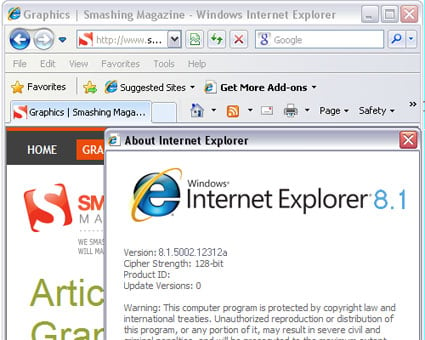 Not long after I finished that previous post about April Fools Day it looks like the fun has started. Smashing Magazine has a post talking about the new features in Internet Explorer 8.1. What's that you say? Didn't IE 8 just get released? Well, that's the first clue, I think.
In any regard some are already jumping on this as if it is the real deal, getting especially excited about the info that the supposed IE 8.1 release will support Firefox extensions. Like I said, keep your eyes sharp and your ears sharper.

This article may contain affiliate links. Click here for more details.