RIM 2012 Roadmap: BlackBerry 10 Phones, New Curves, New PlayBook
It appears that RIM's 2012/Q1 2013 roadmap has leaked out today revealing the devices that new CEO Thorsten Heins will see to the market. If they even make it that far. The roadmap reveals that RIM has a few, but not a lot of hardware on the way this year with the company planning on releasing two new BlackBerry Curves, a new PlayBook, and two BlackBerry 10 phones in 2012 with another BB 10 phone slated for Q1 of 2013.
So what's coming when?
Well, the first devices on tap will be the BlackBerry Curve 9230 and the BlackBerry Curve 9320. The 9230 will be an EDGE phone, we're not joking, while the Curve 9320 is an HSPA device.
Next, it's a new BlackBerry PlayBook that will apparently be hitting shelves and it will apparently be launching with a 1.5GHz processor, HSPA+ 42Mbps cellular data support (T-Mobile has such a network) and an NFC chip. Rumor has it that it will be launching in either May or June.
This isn't the first time that we've heard about a new PlayBook either. No, we heard previously that it would be releasing a 7-inch PlayBook in April and a 10-inch PlayBook in December. (Although the 10-inch model is not mentioned here.) We're assuming that the roadmap refers to the 7-inch variant.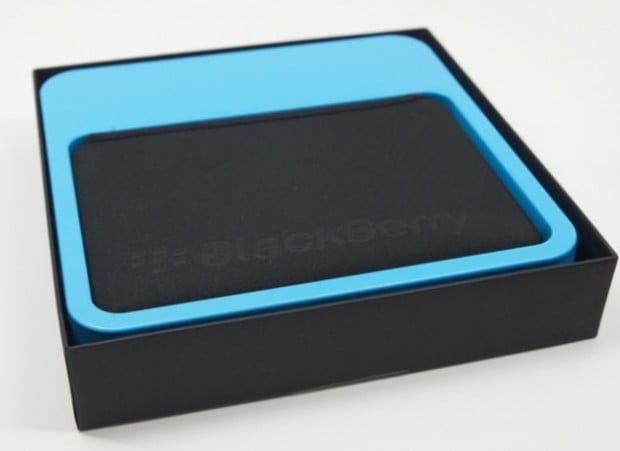 Now, fast-forward a few months to September and that's when the company's first BlackBerry 10 release, the BlackBerry London, is supposedly going to be coming out barring any unforeseen setbacks.
If you don't recall, the London apparently has a 1.5GHz TI OMAP dual-core CPU, 1GB of RAM, 8MP rear camera, 2MP front-facing camera, 16GB of on-board storage, and a form factor that differs from your usual BlackBerry.
It sounds great, but it's a shame that we'll have to wait nine months for it.
Speaking on waiting, two other BlackBerry 10 smartphones are also in the pipeline. One is a Bold series device that is rumored to feature a touchscreen and physical QWERTY and its apparently due out in December.
Another BlackBerry 10 handset, a QWERTY slider, is slated for Q1 of 2013.
So if this is true, it looks like BlackBerry won't be flooding the market with loads of phones with confusing names like they did in 2011. Instead, releases will be much more staggered in nature.
Via: BGR

As an Amazon Associate I earn from qualifying purchases.