RIM: BlackBerry 10 Touchscreen Keyboard Better Than Physical Keyboards
As Research in Motion is moving forward with its BlackBerry 10 operating system and have been showing and focusing a lot of its initial energy on touchscreen-only smartphones–a model with a keyboard will also be released–the company wants to alleviate any fears about the performance of the touchscreen keyboard when compared to having physical keys. In fact, according to the BlackBerry-maker, the touchscreen keyboard is actually much better than having physical keys as it can intuit what you're trying to type, learn your colloquialisms, and infer what you mean.
In a posted video by BlackBerry showing software head Vivek Bhardwaj with the much leaked touchscreen device, we see that the keyboard styling resembles the old and familiar physical keyboard on devices like the BlackBerry Bold, complete with frets in between rows, though without tactile feedback, those frets may be more ornamental than functional.
https://youtu.be/qRaycYhCzk0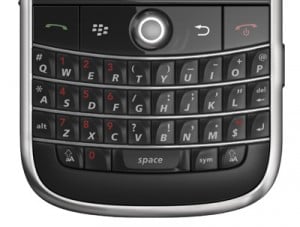 Bhadwaj says that the keyboard–like physical keyboards of BlackBerry phones of the past–will learn your vocabulary and store words you use in the device's dictionary. And if you type quickly and forget to add a space between words, the keyboard will intelligently infer where spaces should go–a feature that's been present on the iPhone for some time now.
What's new and nice is that for users who are multi-lingual or who likes to throw in a foreign word every now and then when typing, the keyboard will be smart enough to switch between different languages.
For a device that's historically known for its physical keyboards, RIM really is stressing the benefits of its touchscreen keyboard to retain devoted loyalists and attract new followers to the platform, which has seen its market share decrease in recent years with stiff competition from Apple and Google.
The BlackBerry 10 platform will be launching at the end of January 2013.

As an Amazon Associate I earn from qualifying purchases.