RIM Demos Android Apps on BlackBerry PlayBook, Again (Video)
If RIM's earlier demo of Android applications running on the BlackBerry PlayBook earlier wasn't enough, the company has posted another video of the tablet showing off its ability to run applications of the Android variety.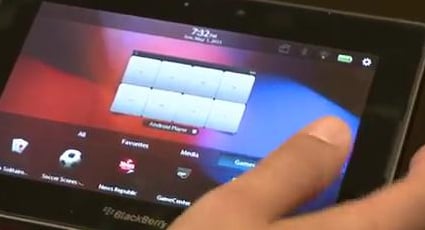 As opposed to the video earlier this week, RIM's new video gives us a closer and more detailed look at how Android apps are going to run on the PlayBook.  In it you'll see the Android App Player and several apps ranging from the IMDB application to an app called GameCenter.
There isn't anything here that we didn't already know but it's certainly something that current and future PlayBook owners will want to have a look at.
RIM is expecting to have Android applications available on BlackBerry App World beginning at some point in the summer.
(Via CrackBerry)
—
BlackBerry PlayBook Running Android Apps (Video)

As an Amazon Associate I earn from qualifying purchases.