Rogers Samsung Galaxy S II Ice Cream Sandwich Update Now Available
While most owners of the American version of the Samsung Galaxy S II sit and wait for the Ice Cream Sandwich update release date to arrive, owners of the Rogers Samsung Galaxy S III have seen its Ice Cream Sandwich update roll out.
MobileSyrup is reporting that owners of the Rogers Samsung Galaxy S III can now access the device's Ice Cream Sandwich update when using Samsung's Kies application. It doesn't appear as though the update is rolling out Over-the-Air, at least not yet, so this is currently the only way to get the update for Galaxy S II owners who wish to upgrade from Android 2.3 Gingerbread.
Those who own one will want to head to Samsung's website to download Kies which will then allow for the Android 4.0 download and installation to occur.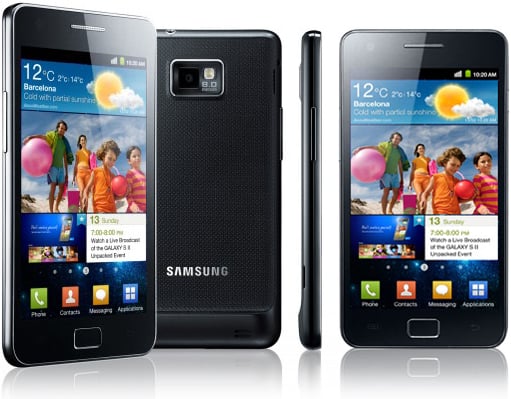 It appears that the update takes Galaxy S II owners to Android 4.0.4 which is the newest version of Android 4.0 Ice Cream Sandwich and which is something that should be welcomed by device owners.
The update should come with all of the features of Android 4.0 and it should also bring about some enhancements and fixes that Rogers has seemingly yet to detail. Most major Android updates bring fixes and enhancements to shore up issues that users were having on the prior piece of software.
Rogers' roll out comes shortly after T-Mobile rolled out Ice Cream Sandwich to its Galaxy S II and it comes before the Android 4.0 update to the variants on AT&T, Sprint and Verizon.
None of those carriers have announced a specific roll out date for Ice Cream Sandwich but we expect them to do so at some point soon.
For those that own the Rogers Galaxy S II though, the update is now available.

As an Amazon Associate I earn from qualifying purchases.