Rory McIlroy PGA Tour Release Date: 11 Things to Know
We're just a few days away from the Rory McIlroy PGA Tour release date for PS4 and Xbox One. It's one of the biggest summer video game releases and it's a game that sports fans have had their eyes on since last year. With that in mind, we want to take a look at the most important things to know about the Rory McIlroy PGA Tour release date.
Its been a few years since EA Sports featured a golf simulation in its sports lineup but the drought is going to end soon thanks to Rory McIlroy PGA Tour for PS4 and Xbox One.
In 2014, Electronic Arts showed off a brand new installment in its long running PGA Tour series of video games. At the time, the game was known only as EA Sports PGA Tour as the company searched for a cover athlete to replace Tiger Woods. Earlier this year, EA announced that it would be called Rory McIlroy PGA Tour and tagged it with a summer release date.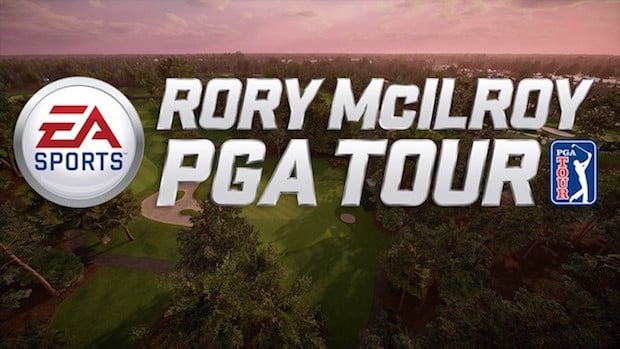 The Rory McIlroy PGA Tour release for PS4 and Xbox One was originally slated for June though the company was forced to delay it until July. We now sit just a days out from the Rory McIlroy PGA Tour release date and today we want to walk you through the most important things to know if you've already pre-ordered or you're thinking about buying the game.
Rory McIlroy PGA Tour Release Date
The Rory McIlroy PGA Tour release date will take place on July 14th, or, just a few short days from now. We haven't heard any rumblings about a delay and with a demo now out, it looks like EA is finally ready to release the game for Xbox One and PlayStation 4.
It's important to note that this game will only be available for current-generation consoles. EA has no plans to release the game for the PlayStation 3 or Xbox 360. This is a strategy many developers are adopting in 2015 as Sony and Microsoft look to push people to their new systems.
Rory McIlroy PGA Tour Reviews
We haven't seen any official reviews emerge just yet and we might not see any get released until next week in and around the Rory McIlroy PGA Tour release date. This is common for video games so we wouldn't read too much into the situation just yet. If a few weeks go by and we don't see anything, then it's time to start asking questions.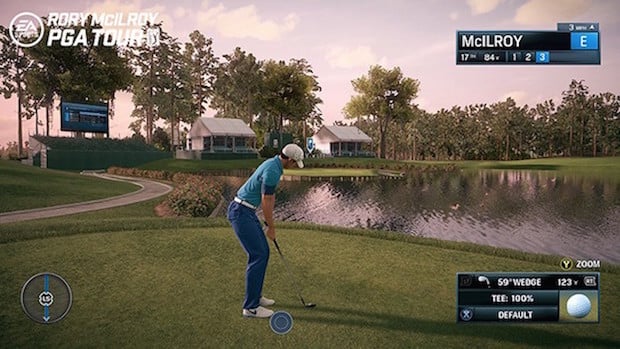 While we haven't seen full reviews go up just yet, we have seen those demoing the game post their impressions. We've seen several lengthy impressions emerge over on Reddit and many users are disappointed with the game so far. There are complaints about the graphics, stuttering, and the lack of options in the character creation portion of the game. People are also frustrated by the limited number of courses that come with the game.
There are some bright spots including the lack of loading times but it seems EA is already facing an uphill battle with fans of the PGA Tour series.
Where to Buy Rory McIlroy PGA Tour for PS4 or Xbox
There are a number of places to buy Rory McIlroy PGA Tour for PS4 and Xbox One including the Microsoft Store, the PlayStation Store, Amazon, Best Buy, Target, Toys R Us, and Walmart. This is important to know because we could see prices fluctuate after the game is released.
Rory McIlroy PGA Tour Deals
The Rory McIlroy PGA Tour release date won't land until Tuesday but we've already seen a number of deals emerge ahead of the release.
First, if you pre-order from the Microsoft Store you'll get a $10 gift card code to spend on whatever you want. That's a nice perk for those of you who are dead set on buying this game.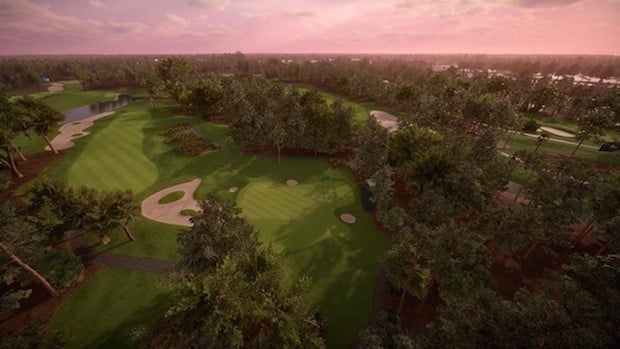 If you're a part of Best Buy's Gamers Club Unlocked program you'll be able to get the usual 20% off your order. This drops the price down to $48.
There's also a hidden Amazon Rory McIlroy PGA Tour deal that will knock the price down $5 or so. The deal is only available to Amazon Prime members and it won't show up until you get to the check out page. $5 isn't a steep price cut but it's a price cut nonetheless.
You Can Pre-Load the Game Right Now
If you order the game digitally, you can pre-load the game so that you can play it right at midnight on July 14th. This is likely going to be the only way to play the game right when the clock strikes midnight because we aren't anticipating any midnight launch parties.
Note that the game is just about 26GB in size. This means that you'll have to move some things around if you don't have 20GB+ in free storage space. You'll also want to set aside some time for the download process. Over a fast connection it could take 20 minutes or more.
Physical vs. Digital
Pre-loading is just one advantage that you'll have if you buy the game digitally before its release date.
You'll also, as we've noted, be able to save a spot in your CD case and potentially cut down on the clutter in your game room. You'll also have quicker access to the game because you'll be able to pull it up off your dashboard. The physical version has some advantages too.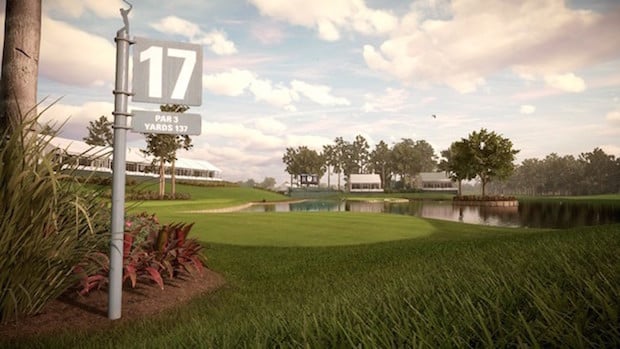 If you skip the digital version, you'll be able to lend the game out to a friend with a PS4 or Xbox One and you'll also be able to sell the game if you decide you don't want or need it. Something to think about if you typically find yourself getting bored of a sports game after awhile.
Rory McIlroy PGA Tour Demo
If you're willing to pay EA a few bucks, you can demo the game before you shell out the full $60 for it. We've put together a guide to the game's demo on EA Access but here are the footnotes:
You need an EA Access subscription
It's the full game, not just part of it
You can only play it for 10 hours
Your progress will save
You'll get a discount on the actual game
Rory McIlroy PGA Tour Pre-Order Bonuses
If you pre-order Rory McIlroy PGA Tour, you'll get access to two enticing pre-order bonuses.
If you pre-order the game for Xbox One and PS4, you'll get access to the TPC Scottsdale course that's host to the Waste Management Phoenix Open.
Amazon is also offering those who pre-order Rory McIlroy PGA Tour a chance to save up to $60 on golf booked at TeeOff.com. This is big for those of you that do more than simulate golf.
Is Rory McIlroy PGA Tour Worth Pre-Ordering?
If you want access to all of the courses immediately, it might be worth pre-ordering. If you want a discount on real golf and access to all of the courses, then it might be worth pre-ordering at Amazon. And if you're an avid golf fan who has been waiting years for this game, it might be worth ordering so you can play it as soon as possible.
If you don't care about any of those, our advice is to wait for official reviews to come out before you put in an early order. We've seen a lot of negative feedback about this game already and that doesn't bode well for casual gamers. It means it might not be worth $60.
We've been playing the game in EA Access and while we've enjoyed ourselves, our gut is in line with early impressions. There's a lot to like here but you might be better off waiting a few weeks for the price to drop.
Rory McIlroy PGA Tour Gameplay Videos
The game isn't out yet but we already have a number of gameplay videos to look at ahead of its release date. Some of these videos come from EA itself, others come from those who have been playing the game ahead of its release. All of them are worth watching if you're curious about this game.
https://youtu.be/vBDes__wYTo
Exciting Features
EA's new golf title is going to be coming with some exciting features including zero load times, new graphics thanks to the Frostbite 3 engine, a solid list of courses, and more. The slideshow below will take you through some of these gameplay changes ahead of the game's release date.
10 Exciting Rory McIlroy PGA Tour Details
Rory McIlroy PGA Tour Release Date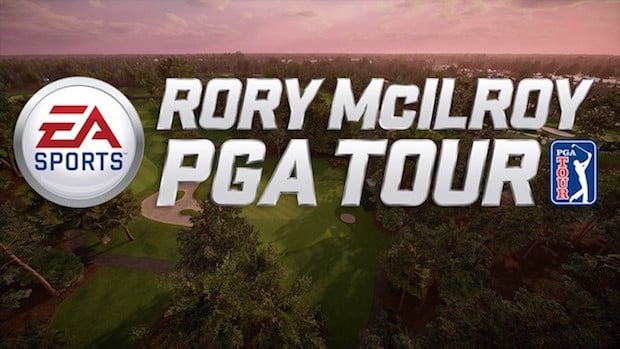 As a reminder, the Rory McIlroy PGA Tour release date for PS4 and Xbox One is now just a few short days away after a bit of a delay.
After several years of development, the game is set to arrive on July 14th for both current-generation consoles. The Golf Club is available for Xbox One and PS4 but EA's title represents the most exciting golf simulation for these consoles.
It looks like EA has put a ton of effort in in the years since the last Tiger Woods release and we're excited to see how the final product shapes up. We spent many late nights playing Tiger Woods' PGA Tour against friends and people online and we're hopeful that Electronic Arts' new installment does the rest of the series justice.
It's an exciting time if you're a avid gold fan and an Xbox One or PS4 owner.

This article may contain affiliate links. Click here for more details.