Samsng Mesmerize Gingerbread Update Now Available
Today is a good day to be a Galaxy S owner on U.S. Cellular as the carrier has announced that Android 2.3 Gingerbread is now available for the Samsung Mesmerize. That's right. If you head here, you can download the update and get the new software immediately. No need to wait for it to roll out.
This news comes shortly after several reports indicated that the software was close to availability. Now, what's new in the update? Two words: A lot. Besides Gingerbread, Mesmerize owners are going to see better battery life (hopefully), some UI tweaks, and some other goodies that will likely make the overall experience with the device a whole lot better.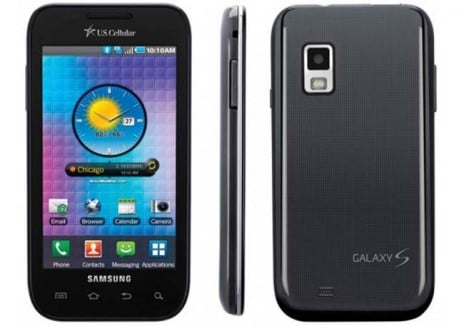 U.S. Cellular has detailed what else has arrived with the update, a list that includes:
| | |
| --- | --- |
| Improved Power Management | Actively manage your device's performance and achieve the best possible battery life with improved power management features. |
| User Interface Refinements | Enjoy a refined user interface that includes updated menus and settings that allow you to navigate your device with more speed and simplicity. |
| More Control Over Applications | Check and manage application activity quickly with new shortcuts and easy-to-read displays of running apps and the memory they are consuming. |
| Improved Text Interface | Input and edit your text faster and more intuitively than ever with the redesigned and optimized |
| One-Touch Word Selection and Copy/Paste | The improved text interface allows you to copy numbers, addresses, URLs and much more, then paste them anywhere quickly and easily. |
Not bad, right?
So, now that this is out, maybe Gingerbread will finally head to the rest of the Galaxy S devices here in the United States.

This article may contain affiliate links. Click here for more details.