Samsung Announces Ice Cream Sandwich Update for Galaxy Smartphones, Tablets
Samsung Mobile has just announced that Android 4.0 Ice Cream Sandwich update will be made available on the company's latest range of Android smartphone and tablet releases under the Galaxy brand. The update coming in the first quarter 2012 will be made available for the Galaxy S II, Galaxy Note, Galaxy Tab 10.1, Galaxy Tab 8.9, Galaxy Tab 7.7, Galaxy Tab 7.0 Plus, Galaxy S II LTE, and Galaxy R.
The company had just made the announcement on social networking site Facebook and says that it will give additional details via Facebook and Twitter as the update comes closer.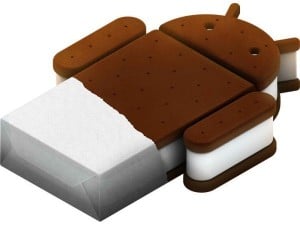 Additional details are not available at the moment. Samsung didn't give specifics on when the updates will begin to roll out. Also, it's unclear if Samsung will also be porting its TouchWiz UI to Ice Cream Sandwich for both smartphones and tablets as the company has done in the past with older versions of Android, like Gingerbread and Honeycomb. Smasung's TouchWiz UI in the past on smartphones usually over-power the Android experience though its customization on Honeycomb tablets are more subtle and refined.
Samsung had recently partnered with Google in unveiling the Galaxy Nexus, the debut device to launch with Android 4.0 Ice Cream Sandwich, which not only adds refinement and polish to the Android operating system, but also adds new features such as face unlock where the device can be set-up with facial recognition to unlock the phone in lieu of a passcode or PIN.
The announcement is generally geared towards non-branded and unlocked devices. With carrier-branded devices, such as the Sprint Epic 4G Touch, the carrier will need to be involved and approve any software updates, which will usually come with carrier-branded apps and other 'bloatware.'