Samsung Details U.S. Android 4.0 Updates
In an effort to clarify which devices in the U.S. will be getting the upgrade to Android 4.0 Ice Cream Sandwich, Samsung has released a carrier by carrier breakdown detailing which devices are in line for an upgrade.
The announcement came from a Facebook post that led to a chart that runs down the list of the four major U.S. carriers and the Samsung devices that will be seeing the bump to Ice Cream Sandwich.
While the clarification is nice, there are two very big things missing here.
The first, and this should come as no surprise, is that Samsung declined to give out specific release dates for the updates. Manufacturers and carriers generally do not like to give those out so the fact that Samsung left those out isn't too big of a blow.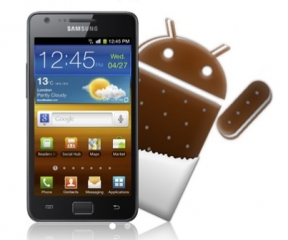 However, the second missing item is pretty big.
While the company detailed devices on AT&T, Sprint and Verizon, T-Mobile was suspiciously left out. While it doesn't say that software won't be coming to Samsung devices on T-Mobile, it appears that there could be a long wait for Android 4.0 to arrive.
Here is what Samsung had to say:
We are in close communication with T-Mobile to ensure that eligible devices are upgraded to Android 4.0 Ice Cream Sandwich in the coming months and will provide updates as we have additional details to share.
That of course leaves Galaxy S II owners on T-Mobile in the dark.
As for the rest of the devices, we see the Galaxy S II Epic 4G Touch for Sprint, both the Galaxy S II Skyrocket and Galaxy S II on AT&T, and the Galaxy Note for AT&T as well.

As an Amazon Associate I earn from qualifying purchases.