Samsung Droid Charge Gingerbread Update Imminent?
Verizon still has two high-profile phones that are currently still stuck on Android 2.2 Froyo. Those are the 3G powered Samsung Fascinate, its Galaxy S device, and the Samsung Droid Charge, one of its original 4G LTE devices. Well, it appears that there is some good news afoot for one of these phones as the Droid Charge's Gingerbread source has been posted.
The source, according to Droid-Life, has been posted as EP4D which means that we're probably pretty close to an update.
It has been a long road to Gingerbread for Droid Charge owners so it's nice to see that there is finally some progress being made. It would be nice if Verizon filled everyone in on the situation though and maybe, just maybe, now that this is out in the open, it'll do just that.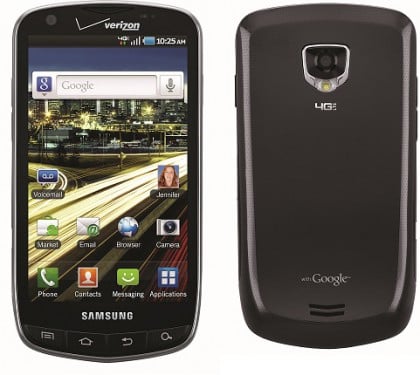 Look for the software to roll out soon.
Also look for conversations about Android 4.0 to start immediately after it does.

As an Amazon Associate I earn from qualifying purchases.