Samsung Droid Charge Keeps Getting Cheaper
Tired of waiting for the Motorola Droid Bionic? Have a feeling that the Samsung Galaxy S II won't have LTE on Verizon? Want 4G LTE access without paying a fortune? Want Verizon LTE instead of AT&T LTE? Don't want to deal with the HTC ThunderBolt's issues? Not intrigued by the HTC Vigor or the 4G LTE enabled LG Revolution 2?
Well, then you probably want to check out Amazon Wireless' deal on the Samsung Droid Charge which has fallen all the way to $70 on a new two year contract ahead of the Droid Bionic's launch. Don't act shocked.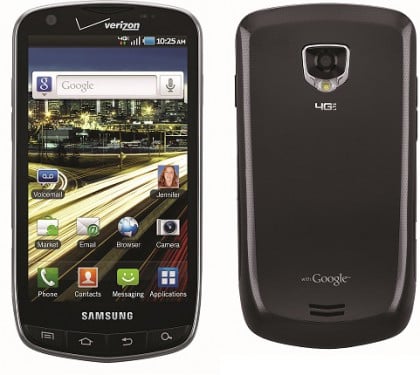 Now, we reviewed the Droid Charge and found it to be a fairly capable phone with a fantastic display and let's face it. $70 for a 4G LTE phone not called the LG Revolution is a fairly good deal. So, if you can no longer hold back, you can find Amazon's offer here.
Just know that I won't agree with your decision.

As an Amazon Associate I earn from qualifying purchases.