Samsung Galaxy Android 5.1 Release Date Details Emerge
Samsung itself hasn't confirmed the arrival of a Galaxy Android 5.1 update but thanks to a carrier, we now know that the update will be landing for the Galaxy S6 and Galaxy S6 Edge in the future. We also now have our first Samsung Galaxy Android 5.1 release date.
Two months ago, Google rolled out its Android 5.1 Lollipop update. Android 5.1 Lollipop is an incremental update that delivers some feature tweaks and critical bug fixes to Android smartphone and tablet users. It has been rolling out to Nexus devices since mid-March.
In April, Google rolled out another Android 5.1 update called Android 5.1.1. Android 5.1.1 is also an incremental update that brings several bug fixes to the Android 5.0 Lollipop platform. Android 5.1.1 has been rolling out since April but it has started to pick up steam in May as companies other than Google work to deliver updated versions of Lollipop to their customers.
Recently, we've seen a number of Samsung Android 5.1 release details emerge for Galaxy smartphone users. Those details have outlined potential Android 5.1 features, the potential version of Android 5.1 (Android 5.1.1) and the devices that should be getting the update (Galaxy S6, Galaxy S6 Edge). Today, new Samsung Galaxy Android 5.1 release details have emerged, at least for users on one well known carrier.
Canadian carrier Rogers, a carrier that's well known for releasing update information in advance, has released some information in advance and it outlines Android 5.1 details for select Galaxy users.
According to Rogers, it will start rolling out the Samsung Galaxy S6 Android 5.1 Lollipop update to the Galaxy S6 and Galaxy S6 Edge starting in June. This is the first time we've seen a carrier confirm these updates outright and this is the first time that we've seen a Galaxy Android 5.1 release date confirmed.
Of course, Rogers' Galaxy Android 5.1 release date is a broad window and it serves as an ETA. Android update release dates are dependent on the internal testing process at Samsung, and at individual carriers, which means that we could see it arrive later than the carrier's Estimated Time of Arrival.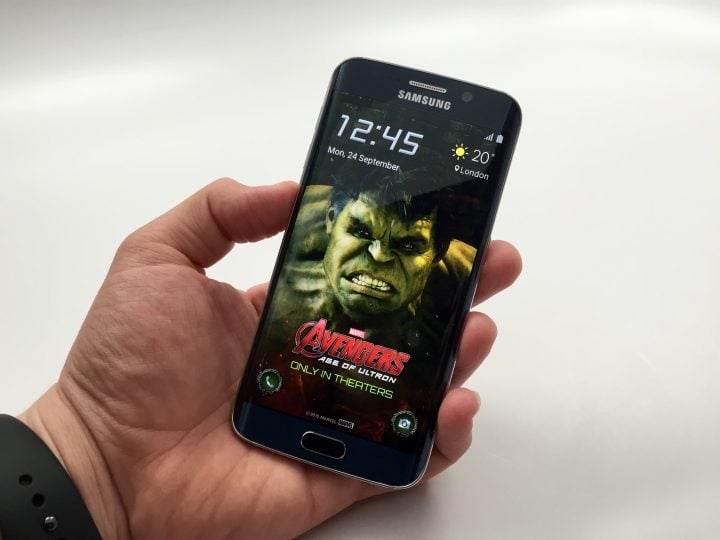 Rogers does not outline the contents of its Android 5.1 update and it may not until the update is released for the Galaxy S6 and Galaxy S6 Edge. Fortunately, thanks to rumors, we know what we might see from Samsung and its latest version of Android Lollipop.
The Samsung Android 5.1 update for the Galaxy S6 and Galaxy S6 Edge is thought to have two new features: Guest Mode and some big time changes to the camera.
Guest Mode, for those that don't know, is a feature that allows Android users to setup multiple profiles on a phone. It's nice if you share a phone with a loved one, children, or if you have nosey friends that love to borrow or use your phone. The feature is not available in Samsung's current version of Lollipop though it looks like it will make its debut in Android 5.1.
The feature was present on the Galaxy S6 Edge Android 5.1.1 update that leaked out a few days ago. That update can be seen in the video above.
The camera features are still shrouded in mystery though SamMobile believes that Android 5.1 could bring full support for Google's camera API which could mean "support for features like shooting in RAW and the option to control the shutter speed, which are not currently available on the S6 and S6 edge."
These features are also rumored for the Samsung Galaxy Note 5, a device that's not expected to debut until much later this year, probably in the fall.
The Galaxy S6 and Galaxy S6 Edge will almost certainly be first to Android 5.1 and Android 5.1.1 though the door is wide open for future Android 5.1 releases on other top devices.

As an Amazon Associate I earn from qualifying purchases.