5 New Samsung Galaxy Android 5.1 Release Details
A slew of new Samsung Galaxy Android 5.1 release details have emerged today as Samsung works to update its devices with the latest version of Google's Android Lollipop operating system.
In March, Google announced an Android 5.1 Lollipop update for its stable of Nexus smartphones and tablets. Android 5.1 was, and is, much bigger than your standard incremental Android update in that it delivers feature enhancements on top of bug fixes. That's made it a coveted update amongst Nexus users and owners of other well known Android devices.
In the weeks since the release, we've see Samsung Galaxy Android 5.1 Lollipop update details swirl around teasing owners of the Galaxy S6, Galaxy S6 Edge and others. We also recently saw one lucky T-Mobile Galaxy S6 Edge user receive an Android 5.1.1 update. It's clear that Samsung has Google's new software in development though the waters are still a little bit murky.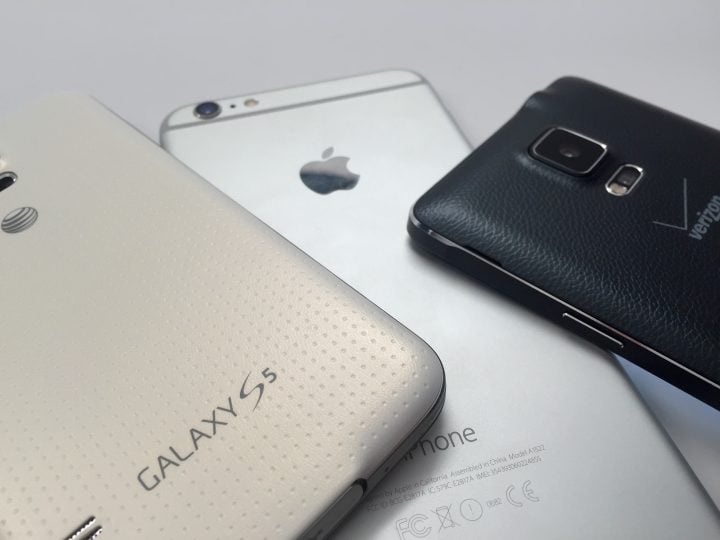 As we progress deeper into May and closer to the summer we're finally starting to get some clarity about Android 5.1 Lollipop and today, a number of new Android 5.1 Lollipop update details have emerged thanks to insiders at SamMobile.
First, it appears that Samsung's Android 5.1 update will bring more than just Guest Mode to the Galaxy S6 and Galaxy S6 Edge. The publication claims that Samsung will be making improvements to their cameras with new features. Those new features haven't been detailed but they could have something to do with support for Google's full camera API. If true, we could see the update bring new features like control over shutter speed.
We recently discovered an Android 5.1 listing on Samsung's Developer portal that outlines fixes for the company's camera software. This also is the only official "confirmation" (if you can call it that) that we've been able to track down. Everything else lives in the rumor mill, at least at the moment.
It looks like these features will be heading to the Galaxy S6 and Galaxy S6 Edge though it's not clear if they will be heading to any other older phones or tablets. Samsung typically brings new features to older devices though nothing has been confirmed for top flagships like the Samsung Galaxy Note 4 or the Galaxy Note Edge.
It does, however, look like these new features will be heading to the Samsung Galaxy Note 5, a device that's currently known by its codename, Project Noble. It's not clear if the Galaxy Note 5 will be running Android 5.1.1 or another version of Android.
It seems that the update will be based off of Google's Android 5.1.1 update rather than its Android 5.1 update. Android 5.1.1 is a bug fix update that's currently rolling out to Nexus users and one that delivers a number of big time fixes. It should help to stabilize Samsung's upcoming Android 5.1 Lollipop updates for the Galaxy S6 and Galaxy S6 Edge.
The site claims that the Android 5.1.1 update that leaked out to one T-Mobile Galaxy S6 Edge user a few days ago is not the finished version of the software and it has since been pulled. That update did not feature these new camera features and SamMobile says that an early Android 5.1.1 ROM in their possession doesn't feature them either. Given that the features haven't appeared yet, it's safe to assume that these updates are still a ways out from a public release.
Samsung's first Android 5.1 update may not be for the Galaxy S6 and Galaxy S6 Edge though. Google and Samsung are reportedly prepping a Galaxy S4 Android 5.1 update for the Google Play Edition version of the device. The Galaxy S4 GPE was one of the first GPE devices to receive Android 5.0 Lollipop but it will be one of the last to get the Android 5.1 Lollipop. It's entirely possible that it will get Android 5.1.1 instead of Android 5.1 but that remains unconfirmed.
The Samsung Galaxy Android 5.1 release is starting to take shape and we should continue to see details emerge as Samsung works behind the scenes to deliver its brand new Lollipop firmware to Galaxy users.