Samsung Galaxy Camera 2: Low Light Sample Images
We posted some sample images taken during the day using the Samsung Galaxy Camera 2 earlier this week and we were overall pleased with the quality of the photos that came out though the focus did feel a bit soft when we pushed the camera's limit at 21X optical zoom. Now, we want to push the camera further and see how the Galaxy Camera 2 performs in low light and night shots. Not only that, but we also want to compare performance in low light from the Galaxy Camera 2 to the original Galaxy Camera as well as the Nokia Lumia 1020, which has been heralded as the low light camera phone champ.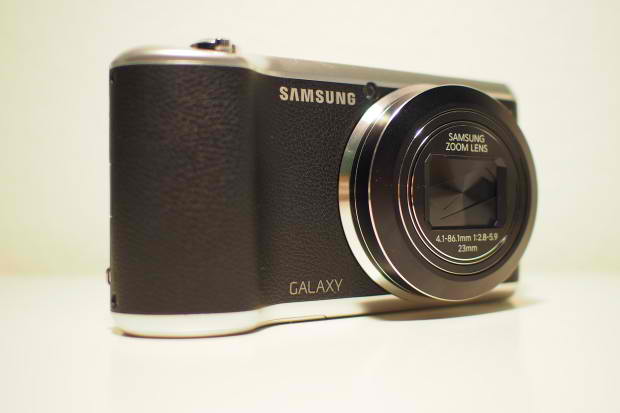 Though the specs may seem the same for the Galaxy Camera and the Galaxy Camera 2–both cameras sport a 16-megapixel sensor along with 21X optical zoom in a similar package–the resulting image quality couldn't be any more different. The Galaxy Camera 2 is the clear winner, providing for more detailed shots, images that were brighter and retained more details, and faster focus. The Galaxy Camera 2 images were still grainy, when compared to a camera with a larger sensor like a mirrorless system or a DSLR, but the images were cleaner from any of the smartphones we compared the camera to.
When we compared the images to the iPhone 5s, Apple's smartphone didn't retail as much details as the Galaxy Camera 2, likely due to the iPhone 5s' 8-megapixel sensor rather than the 16-megapixel of the Galaxy Camera 2. The Galaxy Camera 2 images were also cleaner and exhibited less noise.
However, what surprised us with the Galaxy Camera 2 when compared to the Lumia 1020 is that images captured from the Lumia 1020 looked like they came from a smartphone immediately. On the dark campus of Stanford University, especially with bright street lamps, the Lumia 1020's ZEISS lens exhibited a lot of flares and the result just wasn't pleasing. Details appear washed out and the images aren't as pleasing to look at when compared to similar shots captured with the Galaxy Camera 2.
Check out our sample images below, and be sure to stay tuned to GottaBeMobile.com for a full review of the Android-powered smart camera.
 Sample Images
On the Galaxy Camera 2, we primarily used two modes to shoot pictures, and the captures should detail which mode was utilized. Auto mode was quick and easy on the Galaxy Camera 2 as the first mode of choice. The second mode, which took a bit more time, was Night mode. In Night mode, the camera captured a series of different images and then stitched them together to reduce noise and grains in the final photo. This process took a bit more time to process and stitch and requires the photographer to hold the camera still and steady throughout the process. However, as time consuming as Night mode was to operate, the results were better than Auto mode, resulting in better retention of details and less noise. Check out the sample images below: