Samsung Galaxy Lollipop Release Makes More Progress
The Samsung Galaxy Lollipop release continues to make progress as another Galaxy S5 Lollipop update and an Android 5.0 Lollipop update for one of Samsung's popular Galaxy tablets are now rolling out to users.
In December, Samsung started pushing out its first Android 5.0 Lollipop update to the Galaxy S5. At the time, the Galaxy S5 was the company's flagship smartphone and its place in the pecking order made a ton of sense. Newer devices typically are first in line to Android updates. In the weeks since, Samsung's Galaxy S5 Lollipop update has made substantial progress though there is still a ton of work to be done.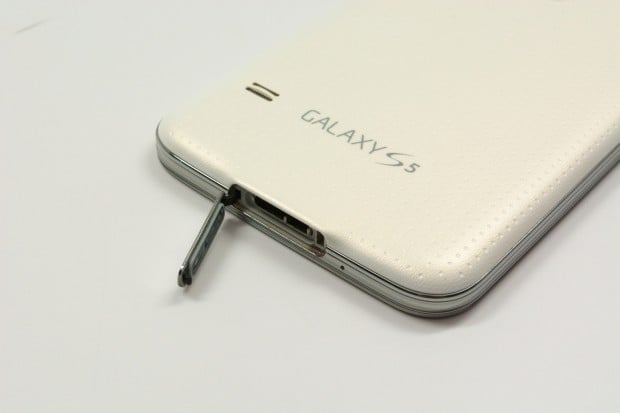 The Samsung Galaxy S5 Lollipop release has come to a halt in the United States, at least for now, though it continues to make significant progress in other parts of the world. Today, the Galaxy S5 Lollipop update is rolling out to another important variant (SM-G900H) in India, another notable sign of progress for Samsung's first Android 5.0 Lollipop upgrade.
Samsung's new Galaxy S5 Lollipop update is currently available Over-the-Air and it appears that it's available through the company's Samsung Kies companion for PC as well giving Indian users several ways to upgrade. From what we're hearing, the software upgrade is massive, nearly 1GB in size, which means that it could take 30 minutes to an hour to complete, depending on internet speed.
The Galaxy S5 Lollipop update isn't the only roll out making progress today. According to SamMobile, the company's also begun its Galaxy Tab S Android 5.0 Lollipop upgrade in France. The Android 5.0.2 Lollipop update is now available to owners of the Wi-Fi Galaxy Tab S 10.5 and those with the tablet can download the software OTA or through Kies.
From what we can tell, this is Samsung's first Android 5.0 Lollipop roll out to a Galaxy tablet and it means that upgrades for other models in other regions should be coming soon if this roll out goes well. Android 5.0 Lollipop for Samsung's smartphones, including the Galaxy S5, have been marred by problems and Galaxy users continue to complain even after receiving bug fixes.
These roll outs come on the heels of a busy week for Samsung. Last week, Samsung started rolling out a new Galaxy Note 4 Lollipop update that tackles some of the initial Lollipop problems that Galaxy Note 4 users ran into after the start of the roll out in February.
We also saw the Samsung Galaxy Alpha Android 5.0 Lollipop release march closer and we also heard some rumors about updates for the Galaxy A series and Galaxy Note 2.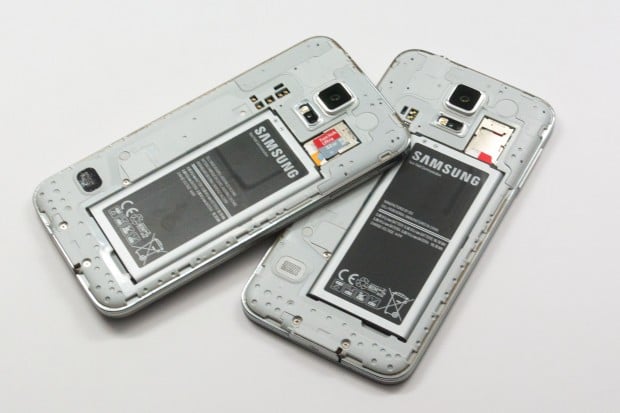 SamMobile's leaked a partial Galaxy Lollipop roadmap that includes details for owners of the Galaxy Note 2, Galaxy A variants and all Galaxy models getting Android 5.0 Lollipop.
The publication claims that Samsung is working on Android 5.0 Lollipop for the Galaxy A series which includes the Galaxy A3, Galaxy A5 and Galaxy A7. It's not clear when Samsung plans to roll these updates out.
The Samsung Galaxy Note 2 Lollipop update that was seemingly confirmed by Samsung's regional wings is now in limbo. The report claims that Samsung still hasn't fired up Galaxy Note 2 Lollipop development. At the very least, this means that a roll out is still very far off in the distance. At worst, it means that a Galaxy Note 2 Lollipop update won't be coming to Samsung's aging former flagship.
In addition, Samsung reportedly hasn't started working on Android 5.1 Lollipop updates for its Galaxy devices. Android 5.1 Lollipop is still extremely new, it's currently rolling out to Nexus smartphones and tablets, so there is still a ton of time for Samsung to put the update and its fixes into development. For now, Galaxy owners dealing with Lollipop problems must contend with Android 5.0.2 Lollipop and Android 5.0.1 Lollipop, Google's two other versions of Android 5.0.

As an Amazon Associate I earn from qualifying purchases.