Samsung Galaxy Lollipop Release Date Preview (Early)
As we push deeper into the year away from the Android 5.0 Lollipop launch date, we're starting to hear more about Samsung Galaxy Android 5.0 Lollipop update plans. With those in mind, we want to offer up an early preview of Samsung's Galaxy Lollipop release plans for owners of the Galaxy S5, Galaxy S4, Galaxy Note 3, and more.
In June, Google took the stage at Google I/O 2014 and announced a slew of new products including the Android L update, its replacement for Android 4.4 KitKat. At the time, the company showed off a number of new features including Android L's Material Design that delivers massive changes to the look and feel of the Android operating system. The company did not, however, confirm an Android L release date.
After a lengthy wait, Google finally confirmed the Android L update and the Android L release alongside its brand new Nexus 6 smartphone and new Nexus 9 tablet from HTC. As expected, Android L is called Android 5.0 Lollipop and it's going to be hitting Nexus smartphones and tablets during the month of November. It's also going to be hitting a number of other devices as well.
While companies like HTC, Motorola and Sony have detailed their Android 5.0 Lollipop release plans, the world's largest Android manufacturer remains silent. It has been several weeks since Google's Android Lollipop announcement and Samsung still hasn't confirmed any plans to its Galaxy smartphone and tablet users. Of course, this isn't the least bit surprising given that Samsung always remains mum right up until it releases an Android update.
Over the past month, we've seen unofficial Samsung Galaxy Android 5.0 Lollipop information emerge, information that's helped us put together an early preview for those with a Galaxy-branded device. Today, we want to take a look at what we know so far and add in some of our own expectations as well to help fill in the blanks. Here's our early Galaxy Android 5.0 Lollipop release preview.
Samsung Galaxy Android 4.4.4 KitKat Update Plans
Samsung has remained committed to Google's Android 4.4 KitKat update and specifically to both Android 4.4 KitKat and Android 4.4.4 KitKat. Android 4.4 KitKat updates continue to pour out of Samsung's servers as the company continues its quest to get devices up to newer versions of Android. In the wake of Google's Android 5.0 release, Galaxy users have been wondering about Samsung's plans and yesterday, a key detail surfaced.
According to new information from SamMobile, Samsung won't be rolling out Android 4.4.4 KitKat updates to the international versions of the Galaxy S5, Galaxy S4 or Galaxy Note 3. This isn't too surprising given what we've heard about the Android 5.0 Lollipop release though it means that many Galaxy users will stay on Android 4.4.2. Those dealing with issues should seek out temporary fixes in the interim.
Android 4.4.4 KitKat updates for other devices, devices like the Galaxy Note 2 and Galaxy S3, remain wide open at this point. Some carriers still owe Android 4.4 KitKat updates to Galaxy Note 2 and Galaxy S3 users and at this point, we would expect Samsung to continue its Android 4.4 KitKat upgrade to those devices instead of skipping ahead to Android 5.0.
Samsung Galaxy Lollipop Update Features
On Halloween, SamMobile leaked a new version of the Galaxy S5 Android 5.0 Lollipop update. This new version, dubbed LRX02E, is far more polished than the initial Galaxy S5 Lollipop leak. The site says that the differences are "night and day." The leak also contains a number of new features including the Galaxy Note 4′s new lock screen, a new system wide font, improvements to Samsung's core TouchWiz apps including Music, and new animations that make the update far smoother than the previous early build.
This preview is important to owners of all Galaxy devices because it offers a glimpse at what to expect from Samsung's Android 5.0 upgrade. The Galaxy S5 Lollipop release is going to be substantial, it's a new device, but we should see at least some of these features emerge for owners of older devices like the Galaxy S4 and Galaxy Note 3.
Now, it's important to note that this is an early build. Things could certainly change between now and the release. However, the overall look and feel of the update should not change too much between now and its arrival. This early preview is a huge breakthrough for Galaxy users and those who are interested in moving up from Android 4.4 KitKat would be wise to take a look.
First Samsung Galaxy Lollipop Release Rumored
The Samsung Galaxy S5 Android 5.0 Lollipop release is heavily rumored for 2014 and more specifically, December. That window is not confirmed and there's no way to tell if Samsung is going to stick with that release window or not. Remember, release dates are heavily dependent on testing. And while the Galaxy S5 Lollipop release seems to be making substantial progress behind the scenes, it's still early, and that means that there is a chance things could take a turn for the worse.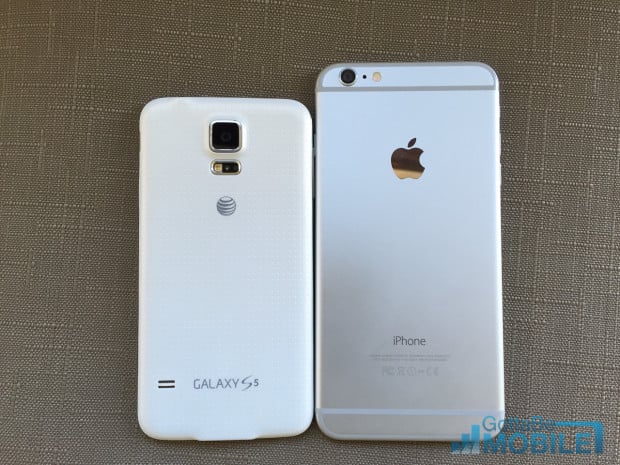 We look at December as a best case scenario for Galaxy S5 users. If everything goes right in testing, we could see the Galaxy S5 Lollipop update released this year. We would not, however, be surprised if the update got pushed into the early part of 2015, perhaps January. December is an extremely tricky month because it's full of holidays. Holidays mean vacation time for employees and specifically, engineers.
December or January look like the safest bets for Samsung's first Android 5.0 Lollipop update and it's looking like the Galaxy S5 could be among the first to roll out.
Galaxy Note 4 Lollipop Release Date
The Samsung Galaxy Note 4 Lollipop release has also been rumored for November or December. This puts it right alongside the Galaxy S5. As we've pointed out, this makes sense. Historically, Samsung's updated its two flagship models in and around the same time. Earlier this year, the Galaxy Note 3 got Android 4.4 KitKat in January while the Galaxy S4 followed in February.
We're almost certain that the Galaxy Note 4 is going to be among the first to Lollipop and we would not be surprised if it arrived days before, or after, the arrival of the Galaxy S5's update. The same rules apply to this update. December is, in our eyes, the best case scenario. January could also happen should something pop up in the next few weeks.
Galaxy Note 3 Android Lollipop Release All but Confirmed
The Samsung Galaxy Note 3 Android Lollipop release hasn't been confirmed but thanks to the information we picked up on yesterday, it looks like an update is on the way. This isn't surprising at all. The Galaxy Note 3 has only received one major update in its year of existence and there's simply no way Samsung leaves it on Android 4.4 KitKat.
If the Samsung Galaxy S5 and Galaxy Note 4 are set to get the update in December or January, we'd expect the Galaxy Note 3 to get the update a few weeks later. Earlier this year, the Galaxy S3 and Galaxy Note 2 got Android 4.4 in April and May respectively and we would not be surprised if the Galaxy Note 3 update pushed out in the early first half of next year.
The Galaxy Note 3 is a powerful device and its more than capable of handling the company's Android 5.0 software. It should be a part of Samsung's second wave of Android Lollipop updates.
Galaxy S4 Android 5.0 Release: 2015
Same goes for the Galaxy S4. The reliable SamMobile claims the Galaxy S4 Android 5.0 Lollipop update will be coming to the international GT-I9500 variant sometime in the early part of next year. A specific release date hasn't been nailed down, likely because it's a moving target.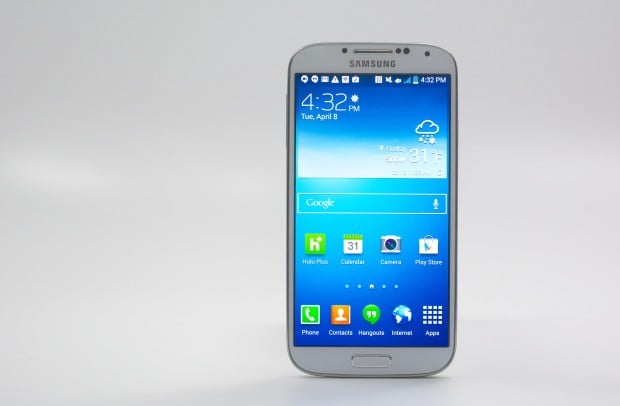 Again, our best guess is that the Galaxy S4 rolls out sometime in Q1 or Q2 in close proximity to the Galaxy Note 3 Lollipop update. Expect the regular Galaxy S4 to get the update first, followed by variants like the Galaxy S4 Active.
Galaxy Users, Keep This In Mind
Now, keep this in mind. Samsung's Android roll outs usually take place over the better part of an entire year. So when we're talking about December and January release dates for these updates, we don't mean that for everyone.
International unbranded variants tend to be near the front of the pack. Carrier-dependent devices are at the mercy of Samsung and its armada of carriers. We hate to say it, but it's clear that Samsung plays favorites. U.S. carriers are typically in the front of the pack while smaller markets tend to suffer from delays and inactivity. It's just how it goes.
The point is, while the Galaxy S5 Android 5.0 Lollipop release might start next month, there are going to be some people that probably have to wait until Q2 or perhaps longer. We wouldn't be surprised if the initial upgrades stretched into summer while the second wave stretched into the fall. This looks like it's going to play out similar to the Android 4.4 release.
Most Galaxy Lollipop Updates in 2015
With two updates and two updates alone rumored for 2015, it's clear that a majority of Samsung's work is going to be done in 2015. Devices like the Galaxy Alpha and Galaxy Note Edge need to get upgraded. So do devices like the Galaxy S4 mini and Galaxy S5 Active. There will be plenty of upgrades to go around but Samsung almost always rolls out its biggest updates first. If you own a mid-range phone or a no-name phone, you'll probably get the update next year.
Key Devices In Gray Android Update Area
There are also some people that probably won't get the update at all. Two key devices, the Galaxy Note 2 and Galaxy S3, currently sit in a gray area. Samsung typically keeps devices updated for two years before kicking them aside. Both the Galaxy S3 and Galaxy Note 2 are now more than two years old which means that they'll be lucky to get Android 5.0 Lollipop.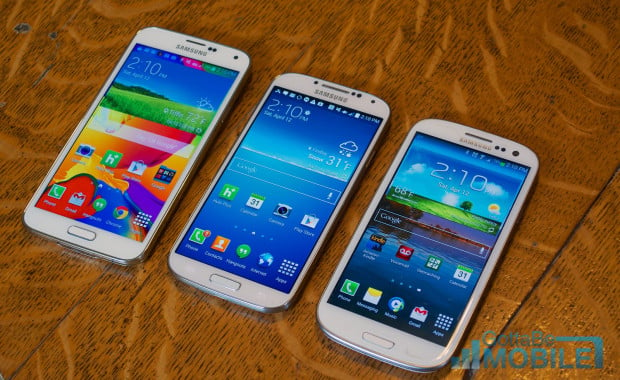 If Samsung does decide to jump to Android 5.0, these devices and other devices that arrived in and around their release dates, will almost certainly be last in line. Upgrades for older devices tend to take a lot of work and a lot of testing behind the scenes. We expect these devices to be low priority as well. Look for Samsung to upgrade the devices that are still being sold first.