3 New Galaxy Lollipop Update Details Confirmed
New Samsung Galaxy Android 5.0 Lollipop update details have been confirmed for the United States.
Samsung rolled out its first Galaxy Android 5.0 Lollipop update in December. Since then, the Lollipop release has made tremendous progress here in the United States and in countries around the world. Samsung's still nowhere close to being done but we're finally starting to see Lollipop updates emerge for non-flagship devices.
In the beginning, Samsung's Galaxy Lollipop update rolled out to the big name flagships, devices like the Galaxy S5, Galaxy Note 4, and Galaxy S4. As those updates have picked up speed, so has Samsung's overall Lollipop roll out. In April, the company finally started pushing out updates for lesser known devices, devices like the Galaxy Alpha, Galaxy A3, and others.
This week, three more names have been added to the list. T-Mobile, the only carrier that hosts an Android software update page, has confirmed a trio of upcoming Android 5.0 Lollipop updates for popular Galaxy tablets.
T-Mobile says that the Samsung Galaxy Tab 4 Lollipop release is currently in the "Manufacturer Development" stage which means that it has been approved by Samsung and T-Mobile. The update is still not in the hands of T-Mobile which means that it could be weeks away from a release. Internal testing is unpredictable but it typically takes a few weeks before a piece of software gains approval.
The carrier has also confirmed a Samsung Galaxy Note 10.1 Lollipop release. The update is in the same boat as the Galaxy Tab 4's Android 5.0 upgrade and it's not clear when the update will be handed off to T-Mobile for testing behind the scenes. T-Mobile will update the page once it's passed over for testing inside of its labs.
Finally, T-Mobile has also confirmed an Android 5.0 Lollipop update for the Galaxy Tab S. Its Galaxy Tab S Lollipop release is further along than the other two and it currently sits in the "T-Mobile Testing" phase. T-Mobile's engineers are currently poking and prodding the update to ensure that it's ready for public consumption. T-Mobile does not outline a specific release date for the update. Again, the release date will be based on performance inside the lab.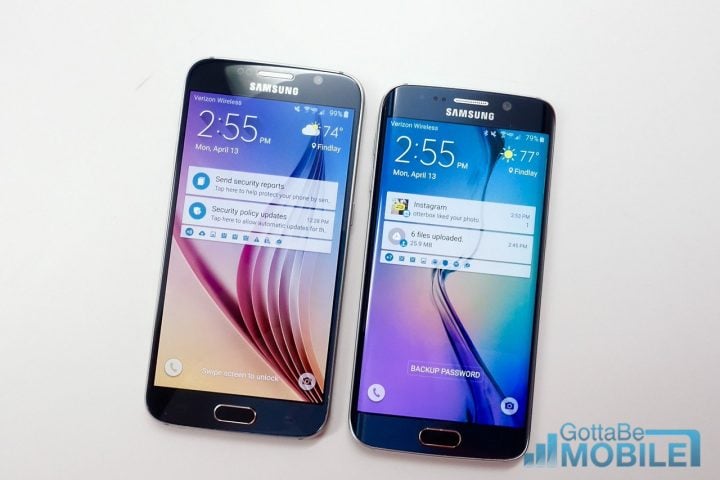 While T-Mobile is making progress with its Samsung Galaxy Android 5.0 Lollipop updates, it still hasn't confirmed a Galaxy S4 Lollipop update. The update, which has already pushed out for AT&T and Verizon, remains missing in action and it's not clear when the carrier plans to acknowledge it. US carriers typically don't let their rivals roll out updates unopposed so we should see the Uncarrier follow in the footsteps of AT&T and Verizon in the future.
Samsung and its carrier partners continue to make great strides and we expect the pace to continue as we move into the month of May. These updates join a slew of other Android 5.0 Lollipop updates that are confirmed for the likes of the Galaxy S6, Galaxy S6 Edge, Galaxy Note 4, and Galaxy Note Edge. Samsung's also expected to make substantial progress with its Galaxy S4 and Galaxy Note 3 Lollipop deployments.
The company is reportedly planning Android 5.1 Lollipop updates for the Galaxy S6 and Galaxy S6 and it appears that one lucky Galaxy S6 Edge user on T-Mobile got his hands on the update early.
Samsung's Android 5.1 update is expected to bring Guest Mode (and bug fixes) back to its stable of Galaxy devices. It's not clear if Samsung's tablets or its aging former flagship smartphones will get the boost up to Android 5.1. For now, it appears that the company is focused on Android 5.1 for the Galaxy S6 and Galaxy S6 Edge and Android 5.0.2 and Android 5.0.1 for its older devices.

As an Amazon Associate I earn from qualifying purchases.