5 Samsung Galaxy Marshmallow Release Details Emerge
Samsung Galaxy Marshmallow release details have been hard to come by in the weeks since the Android 6.0 release and that's what makes this new collection of Galaxy Android 6.0 update details so exciting for Samsung users.
In early October, Google started rolling out Android 6.0 Marshmallow to its Nexus-branded devices. Phones like the Nexus 5 and Nexus 6 have received their upgrade to Android 6.0 Marshmallow. Other companies like HTC and LG have followed suit.
Samsung, the world's leading Android manufacturer, has remained fairly silent in the days since the Android 6.0 Marshmallow release. Samsung hasn't rolled anything out to its Galaxy phones and tablets and we've only seen a few Galaxy Marshmallow updates get confirmed.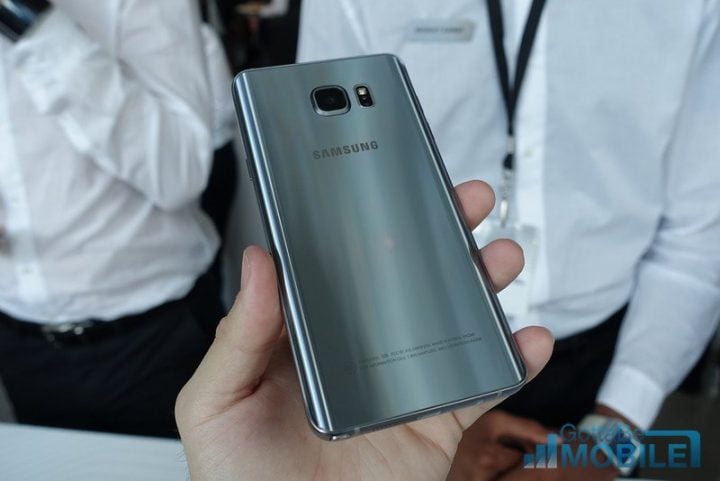 As we push into November, the walls are starting to come down a little bit as new Samsung Galaxy Marshmallow release information has emerged and it looks like Samsung is making progress behind the scenes.
Samsung Marshmallow Release Inching Closer
Samsung hasn't officially confirmed any Galaxy Marshmallow release dates but it looks like the first release is getting closer.
The company's updated its popular S Health application with support for Android 6.0 Marshmallow. The S Health update isn't live in the Google Play Store just yet but it is live in Samsung's Galaxy App Store.
It's a sign that Samsung's moving closer to its highly anticipated Android 6.0 Marshmallow roll out for phones and tablets.
Samsung Galaxy Note 5 Marshmallow Update Leaks
Samsung hasn't officially rolled out Android 6.0 Marshmallow but it looks like the update has reached one lucky Samsung Galaxy Note 5 user.
A T-Mobile Galaxy Note 5 user recently got updated to Android 6.0 Marshmallow though it doesn't appear to be a finished version of the carrier's update. It's not clear how early of a build it is.
The update isn't rolling out in force yet but the fact that this firmware exists should be a comforting things for many Galaxy Note 5 and Galaxy users who are growing impatient.
Android 6.0 Features & Changes
This Galaxy Note 5 Marshmallow system dump reveals a MRA58K.N920TUVU2DOK5 build name. This build appears to be an unfinished version of T-Mobile's upcoming Galaxy Note 5 update, one of only a few confirmed Samsung Marshmallow upgrades.
While the dump fails to provide the full picture, it does reveal the new Permissions feature that tightens up security and some of the smaller UI changes coming with Marshmallow.
It's an early look at the Galaxy Note 5 Android 6.0 Marshmallow update will look like on T-Mobile's version of the device.
For more on Android 6.0 Marshmallow and its features, take a look at our detailed comparison.
Galaxy Note 5 Marshmallow Release Date
The update has leaked but the T-Mobile Galaxy Note 5 release date hasn't budged.
The carrier's software upgrade page still says that the update is in "Manufacturer Development." After this is complete, the update will need to go through an undetermined amount of carrier testing before it's released to the public. In other words, while the Galaxy Note 5 might be one of the first to Marshmallow, a release may not be imminent.
A leaked document that's been making the rounds suggests that Samsung is planning to release the Galaxy Note 5 Android 6.0 update in December followed by Galaxy S6 and Galaxy S6 Edge Android 6.0 updates in early 2016.
If this roadmap is accurate, Samsung might also release its Galaxy Note 4 and Galaxy Note Edge Android 6.0 updates starting in February.
Galaxy Android 6.0 Updates Still MIA
If Samsung is planning to roll out Android 6.0 Marshmallow in 2015, carriers aren't saying. T-Mobile's not the only one to have recently updated its Android software upgrade page.
Several other international carriers including Rogers (Canada), Vodafone (Australia), Optus (Australia), and Telstra (Australia) have issued recent Android software update updates and none of them include details about Android 6.0. These carriers typically announce updates weeks in advance so their silence is telling.
At this point, it looks like we'll see a majority of Samsung's Android 6.0 Marshmallow progress take place in 2016 rather than 2015.
Samsung Marshmallow Release & Time: 10 Things to Expect
Slow Samsung Android 6.0 Release
The first thing you can count on from Samsung and its Galaxy Android 6.0 Marshmallow release is a roll out that spans across several months, maybe even an entire year.
If you're a veteran Samsung user, you know how long these Android updates can take. If you're new to Samsung and its Android update process, here's how it usually goes down.
Google releases its Android update, in this case, Android 6.0.1 Marshmallow. It rolls the update out to Nexus devices over two weeks.
A few weeks after that, the first non-Nexus devices get their upgrades. (Some non-Nexus devices are already getting Android 6.0.1.)
A few weeks after that, Samsung rolls out a few updates in a few different regions. Some of Samsung's Android 6.0.1 Marshmallow updates are already in beta testing and rumors point to an arrival in February so we could see something emerge this month.
Samsung has tons of different devices in tons of different regions around the world. Updates must pass internal testing at Samsung and they must pass internal testing at carriers as well. This takes time. Don't believe us? Look at Samsung's Lollipop roll out.
We're hoping for a more efficient roll out this year but it's still going to take months to get Android 6.0.1 out to everyone.
Be patient.

As an Amazon Associate I earn from qualifying purchases.