Samsung Galaxy Nexus Android 4.0.4 Update Rolling Out This Week?
It looks like owners of the Samsung Galaxy Nexus on Verizon might finally get the update this week as its release date has been pegged for this week.
According to Droid-Life, several Galaxy Nexus owners have been informed that the update will be rolling out this week, possibly as soon as tomorrow, May 22nd. In fact, one of those owners said that a Verizon employee showed them documentation that backed up a release that should be coming sometime in the near future.
Verizon Galaxy Nexus owners should remain weary as Verizon has yet to confirm anything but it appears that the carrier might finally have a software update ready for its Nexus device, a device that has been out since December.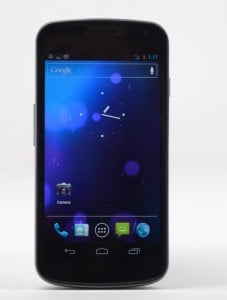 Read: Wait for Galaxy Nexus Android 4.0.4 Update Gets More Bizarre.
It has been five months since Verizon released the Samsung Galaxy Nexus and for many owners, the experience has been a buggy one. From audio issues to random reboots, the device has seen its fair share of issues.
However, for one reason or another – an Android engineer seemed to hint that the delay was Verizon's fault, the update has not arrived leaving Galaxy Nexus owners across the United States steamed and puzzled as to why there has been a five month wait for an update to a Nexus smartphone.
Read: Five Months With The Verizon Galaxy Nexus.
It doesn't help that this update was originally pegged for April with that month coming and going without a peep from Google, Samsung or, Verizon.
Still, it looks as if good things are on the horizon so for those that own a Galaxy Nexus on Verizon, keep those fingers crossed because a software update just might be rolling out to the device in the next couple of days.