Samsung Galaxy Nexus Gets the Tear Down Treatment
You knew it was only a matter of time before iFixit tore down the Samsung Galaxy Nexus and today, we have finally been treated to the highly anticipated dissection. Yes folks, the Galaxy Nexus has been ripped open and taken apart in an effort to reveal the mysteries of the first device that is rocking Google's latest and greatest mobile software, Android 4.0 Ice Cream Sandwich.
Let's be clear. The device you see here is the GSM version of the Galaxy Nexus. It's not the LTE version, the variant that will be heading to Verizon at an undisclosed date, possibly December 8th.
So, where there any surprises found here?
Unfortunately, no.
The tear down does give us a fantastic look at the innards that power the Galaxy Nexus, and there are quite a few of them, its battery, the camera sensor, and a whole lot more.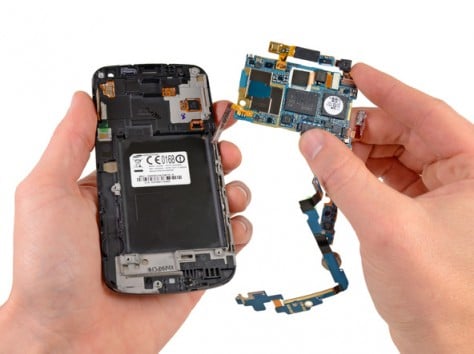 If you have an inkling, you can have a look at the entire tear down right here.