Samsung Galaxy Nexus Spec List Reveals HD Display, LTE (Updated)
I knew that a big Samsung Nexus Prime leak would be coming in between the launch of the iPhone 4S and the Prime's eventual launch on October 11th but I had no idea that it would be so soon after Apple took the stage. But, that's exactly what has gone down today as BGR has leaked out the full spec sheet for the upcoming Nexus Prime, a device that will apparently not be called the Nexus Prime, but the Galaxy Nexus.
We saw the Galaxy Nexus appear in not one but two teaser videos yesterday and shortly after that, we saw it in its clearest form yet. Let's be honest, that first photo-op didn't reveal much. But nothing is better than a full feature list to gaze over and that's exactly what we have.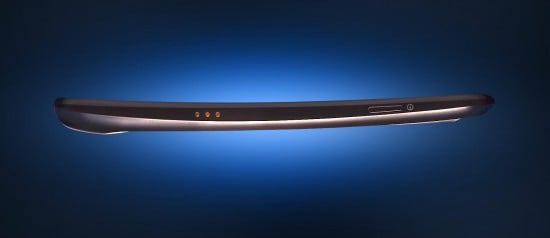 The device is going to feature a massive HD display, Android Ice Cream Sandwich, a fast processor, and a ton of other goodies that make this an extremely desirable phone.
Here is the listing:
Android 4.0 Ice Cream Sandwich
9mm thin
4.65-inch 1280 x 720-pixel Super AMOLED HD with curved glass
TI OMAP 4460 dual-core Cortex A9 processor clocked at 1.2GHz
1GB of RAM
32GB of built-in storage
5-megapixel camera on the back, 1.3-megapixel in the front
1080p HD video capture support
LTE/HSPA depending on carrier
Wi-Fi a/b/g/n
NFC
1,750 mAh battery
Gorgeous, right? And that's not all either. Apparently Ice Cream Sandwich will come with a stock experience meaning it will be of the Vanilla, not the TouchWiz flavor.
Oh, and one more thing. This is apparently going to be a device exclusive to Verizon. Remember how Big Red didn't launch a Galaxy S II? Well, this is apparently its equivalent and that's not such a bad thing.
Right?
Update: It looks like we have a battle of the blogs here folks. GSMArena has chimed in with their own sources who say that the Galaxy Nexus has some different hardware than what was previously reported specifically a 1.5GHz dual-core Exynos processor and an 8MP camera.
Droid-Life says that there is a chance that GSMArena's device could be the Nexus Prime, a non-Verizon Nexus, but that it's not the Galaxy Nexus.
We'll find out what's what on the 11th.