Samsung Galaxy Note 10.1 Launch Date Likely August 15th
While Samsung has not yet confirmed it, the elusive Samsung Galaxy Note 10.1 has gone up for pre-order at a retailer ahead of its launch date which looks almost certain to be August 15th.
Samsung has announced that it will be hosting an event in the U.S. on August 15th. Originally, this date was rumored to be the launch date for the Samsung Galaxy Note 2, though, those rumors look to be off-base as Samsung has confirmed the Galaxy Note 2 launch for August 29th at an Unpacked event in Germany.
Read: Samsung Galaxy Note 2 Features: What Not to Expect.
So, the August 15th launch date is more than likely going to be the for the oft-rumored Galaxy Note 10.1, a tablet that was originally announced in February, but has yet to be released in the United States.
The Galaxy Note 10.1 has popped up at retailers before, however, it was quickly taken down. Negri Electronics says that it will be shipping out the device today, August 3rd. The device is still up for pre-order as of right now and it's unclear if that status will change over the course of today.
That fact, combined with the Galaxy Note 2 launch date landing on August 29th, and it looks like the event in the U.S. is going to be all about the Galaxy Note 10.1.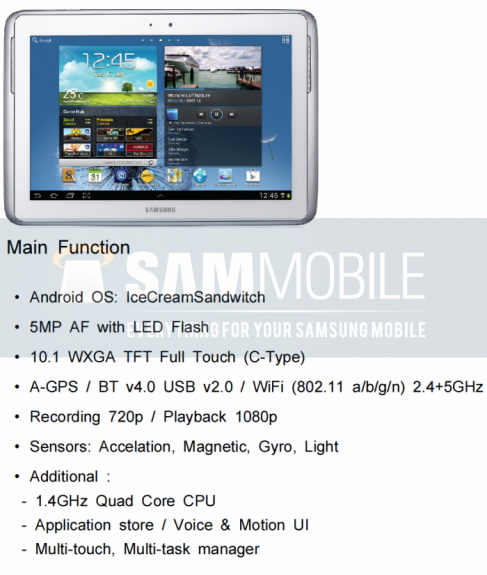 Fortunately, we already know all about the device so we only need Samsung to make it official.
A leak yesterday all but confirmed the device's specifications. If true, the device will feature a 1.4GHz quad-core processor, 10.1-inch WXGA (1280×768) display and can use the special S-Pen, a 5MP camera that can shoot 720p video, and a variety of sensors.
The rest of the device remains in the shadows but will likely emerge on August 15th.

As an Amazon Associate I earn from qualifying purchases.