Samsung Galaxy Note 2 Android 4.4 KitKat Update Breakdown
In late April, Samsung started pushing out the Galaxy Note 2 Android 4.4 KitKat update. Since then, we've seen the update make strides but it still hasn't made the massive push that many owners were expecting it to make in its first month and a half. With Galaxy Note 2 Android 4.4 KitKat release details still swirling, we want to take a dive into the update and breakdown everything there is to know at the moment.
Android 4.4 KitKat has been out since November and unfortunately, we're just now starting to see the update hit older Android smartphones and tablets. One of those devices is the Samsung Galaxy Note 2, Samsung's popular smartphone from late 2012 and a device that is still in the hands of millions of users around the world.
The Galaxy Note 2's path to Android 4.4 KitKat is an interesting one. This is a device that arrived with Android 4.1 Jelly Bean, skipped Android 4.2 Jelly Bean, got Android 4.3 Jelly Bean, and is now getting Android 4.4 KitKat, Google's latest update. In other words, it has received just two major Android updates, rare for a device of this caliber.
Unlike the Galaxy S3 Android 4.4 KitKat update, we should see the Galaxy Note 2 Android 4.4 KitKat update come to all owners of the former flagship. For those that may have missed the drama, Samsung recently killed off the Galaxy S3 GT-i9300 update due to performance issues.
That said, we haven't seen a ton of movement with the update that first started pushing out in late April. While it has picked up some steam in recent days, several updates are still missing in action.
In an effort to provide as much clarity as we can to Samsung Galaxy Note 2 owners in the United States and around the world, here, we detail everything we know about the Galaxy Note 2 Android 4.4 KitKat update and breakdown the important details that Galaxy Note 2 users need to know about as we move forward.
Galaxy Note 2 Android 4.4 Releases in June
June has been a pretty slow month for the Samsung Galaxy Note 2. We've seen a few big releases but for the most part, the roll out remains subdued.
The update recently rolled out to the GT-N7100 models in Russia, Taiwan and Hong Kong while the LTE version of the update (Android 4.4 KitKat for the GT-N7105) still hasn't made a very bold push.
In the past month, we've seen the update land for Galaxy Note 2 owners on Verizon and on U.S. Cellular but the update hasn't reached much further than that. Most of the international community is still on Android 4.3 Jelly Bean and even the United States' neighbor to the north, Canada, is still on Android 4.3 Jelly Bean.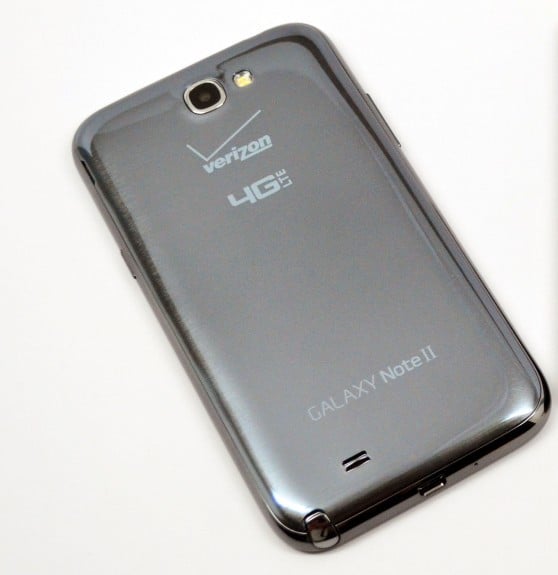 U.S. Cellular and Verizon, the latter of which came as a surprise, join Sprint as the only U.S. carriers offering Google's latest piece of software. Verizon is typically last in line to major Android updates so its arrival came as a shock to many in the Android community.
It has been a slow push, to say the least, though there is a good chance that we'll see a few new updates emerge before the end of the month.
Upcoming Galaxy Note 2 KitKat Updates
While many carriers keep updates and their ETAs behind the closed doors, others like to keep their customers in the loop. And thanks to these carriers we know that there are plenty of providers that are hoping to get the Galaxy Note 2 Android 4.4 KitKat update out this month.
French carrier SFR and Vodafone Australia both expect to push the update out in June. Vodafone is specifically targeting a release in mid-to-late June though it hasn't decided on a specific date. Australian carrier Optus says to expect the update in mid-to-late July while Telstra, another Aussie carrier says to expect the update in July as well.
Canadian carrier Rogers still claims that it will be pushing out the Galaxy Note 2 Android 4.4 KitKat update soon though it made that announcement several weeks ago so it's not clear when the update will roll out.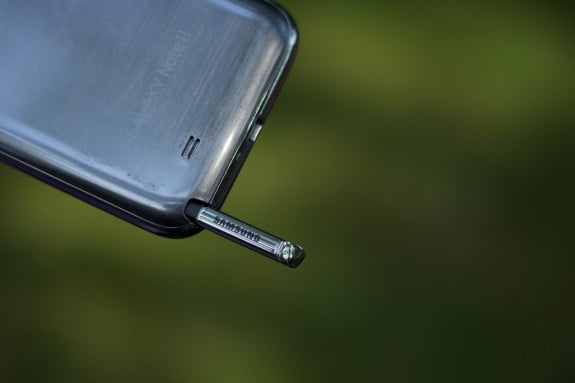 AT&T and T-Mobile, the two carriers in the United States that have yet to deliver updates to Galaxy Note 2 users still haven't announced Android 4.4 KitKat updates but Samsung has, at the very least, confirmed one of the update's for arrival.
The AT&T Galaxy Note 2 variant is listed as having Android 4.4 KitKat on its product pages on Samsung's website. The listing doesn't point to imminent release, the listing has been live since May, but it does hint at what's to come.
T-Mobile's Galaxy Note 2 Android 4.4 KitKat update is missing in action but it's clear that it will get the software at some point down the road. There is simply no way that T-Mobile will allow its rivals to get a step ahead of it.
Android 4.4.3 & What's Next
Android 4.4.3 KitKat is a huge bug fix update aimed at tackling Android 4.4.2 KitKat problems but it's not clear if the update will be landing for the Galaxy Note 2 down the road.
Rumors point to a release for the Samsung Galaxy S5 and the Samsung Galaxy S4 and we've heard that Samsung might skip Android 4.4.2 for Android 4.4.3 on some devices but nothing is confirmed at this point. And with the Galaxy Note 2 sitting in a grey area, it's hard to say if Android 4.4.3 KitKat or whatever is next lands for the former flagship.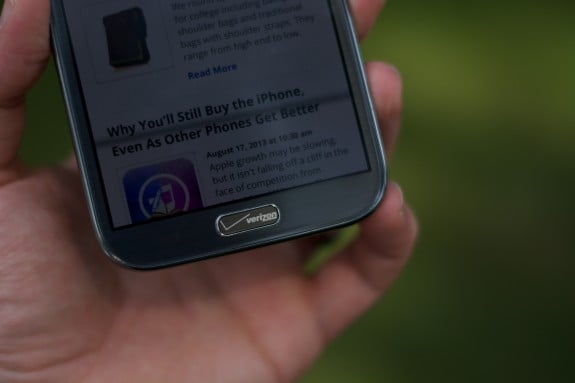 Google recommends 18 months of software support while Samsung typically delivers 24 months. The Galaxy Note 2 falls in between both of those which means that its next update is hard to predict.
Android 4.4.3 KitKat is a possibility but there are also rumors that suggest that Google could have a new update cooked up for the summer. Rumors have hinted at an Android 4.5 or Android 5.0 release alongside a new Nexus 8 tablet from HTC.
With Google I/O coming up, we could definitely see Google announce something new for Android users. It's also possible that Google will keep its usual July release window for its Nexus tablet. It's not clear and Samsung probably won't clear things up any time soon.