Samsung Galaxy Note 2 Lollipop Update Breakdown (January)
The Samsung Galaxy Note 2 Android 5.0 Lollipop update isn't rolling out just yet but it does look like Samsung's aging smartphone will get the bump up from Android 4.4 KitKat at some point in the future. With that in mind, we want to take a look at what we know about the Samsung Galaxy Note 2 Android 5.0 Lollipop update and its release as we kick off the new year.
Last summer, Google took the stage at its annual Google I/O developer conference to detail its latest Android operating system, an operating system that it initially dubbed Android L. In November, Google once again confirmed its Android L operating system only this time, the company gave it a name: Android 5.0 Lollipop.
Android 5.0 Lollipop is one of Google's biggest updates to the Android operating system and its an update that brings a number of big time features including the company's new Material Design. These changes are massive for owners of Google's Nexus smartphones and tablets and they're going to be huge for owners of Samsung's smartphones and tablets.
Samsung is the world's largest Android manufacturer and it's responsible for devices like the Samsung Galaxy Note 2, the former Galaxy Note flagship that's since been replaced by the Samsung Galaxy Note 4 and Galaxy Note 3. The Galaxy Note 2 has not yet received its boost up to Android 5.0 Lollipop, it remains on Android 4.4 KitKat, but it looks like Samsung will opt to make the move sometime in the future.
Over the past month or so, we've seen Samsung Lollipop update details emerge at breakneck pace and for those that don't keep their finger on the pulse of the industry, the details can be hard to track. Today, we want to breakdown the Samsung Galaxy Note 2 Android 5.0 Lollipop update and release as we offer a look at the update's current status.
Galaxy Note 2 Android 5.0 Lollipop Update
The Samsung Galaxy Note 2 is now more than two years old which puts it in a gray area in terms of Android updates. Google recommends 18 months of software support and Samsung typically offers 24 months of software support, though, nothing is guaranteed.
Samsung's Galaxy Note 2 is still in the hands of many consumers around the world and it also comes equipped with some solid hardware including a quad-core processor. So, it wasn't surprising when we heard that Samsung was planning an upgrade for the Samsung Galaxy Note 2.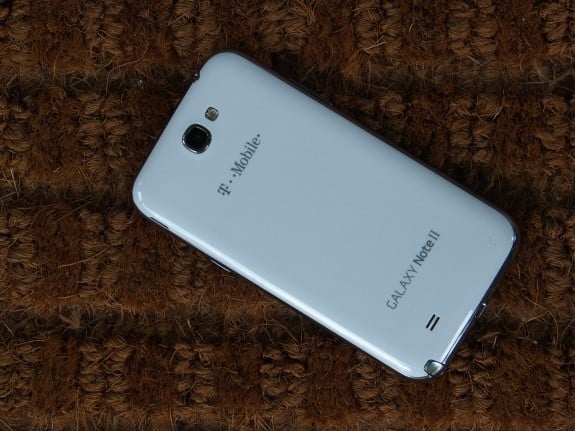 According to Samsung Denmark, Samsung Finland, and others, the Galaxy Note 2 will get the boost up from Android 4.4 KitKat. Note that this doesn't come from the main body of Samsung based on South Korea so it's a bit flimsy. That said, it's telling that several regional wings list the update. At the very least, the listings leave the door open for Samsung to get the Galaxy Note 2 off of its Android 4.4 KitKat OS and onto Android 5.0 Lollipop.
Samsung hasn't said anything else about the software so it's impossible to predict where, or when, it will land for international variants. Samsung's been known to roll out updates to specific model numbers and carriers (look no further than Android 4.4.4 KitKat) so we advise Galaxy Note 2 users to temper expectations for now.
Galaxy Note 2 Lollipop Update Release Date
Samsung is not yet talking about a specific Galaxy Note 2 Lollipop release date. Not surprising given the device's place in the pecking order. This is an old phone and it's not going to be a priority for Samsung.
What's interesting though is that Samsung Denmark says that the Galaxy Note Edge, Galaxy S5 Active, Galaxy S5 Mini, Galaxy Alpha and Galaxy Note 2 will all be getting Android 5.0 Lollipop updates "later in 2015." We suspect that this means that they will follow the Android 5.0 Lollipop updates for the Galaxy S4, Galaxy S5, Galaxy Note 4, and Galaxy Note 3. Those four devices are expected to be at the front of the line.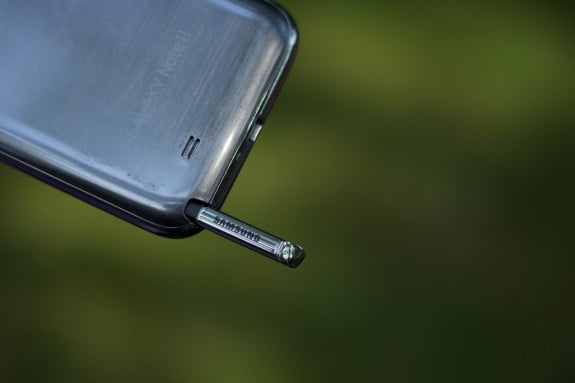 It's also worth noting that Samsung Denmark offers a massive disclaimer below all of this information giving them, and the parent company, an out in case something goes wrong behind the scenes.
The information provided on this page is preliminary and will be updated as soon as new information is available. Samsung Denmark can not give more information than what is listed here. Samsung can not provide compensation if an update is released later or completely canceled, and we reserve the right to at any time remove / change / add information. All information applies to phones that are not operator locked; operator locked phones get updates later (usually within 2-4 weeks). When an update is published, it is our goal that as many as possible to get the updates as soon as possible, but to avoid overloading our servers, we can spread the updates, so it takes a little before anyone can download the update.
Thus far, we haven't seen anything for the United States though U.S. carriers, at least major ones, have shown a willingness to keep their aging former flagships updated with new software. The United States is one of the only regions where Android 4.4.4 KitKat is available and U.S. carriers are well known for their lengthy software support.

As an Amazon Associate I earn from qualifying purchases.