Samsung Galaxy Note 2 Release Date Pegged for October
The Samsung Galaxy Note 2 release date has been pegged for the first week of October.
SamMobile is reporting that the Galaxy Note 2 should land in the 40th week of the year. That, if true, means that the Galaxy Note 2 release date will land sometime during the span of October 1st and October 7th.
This is the second time we've heard of a time frame for the Galaxy Note 2 release. We also heard last week that October might be the month that it hits Korea.
Read: Samsung Galaxy Note 2 Specs and Jelly Bean Revealed?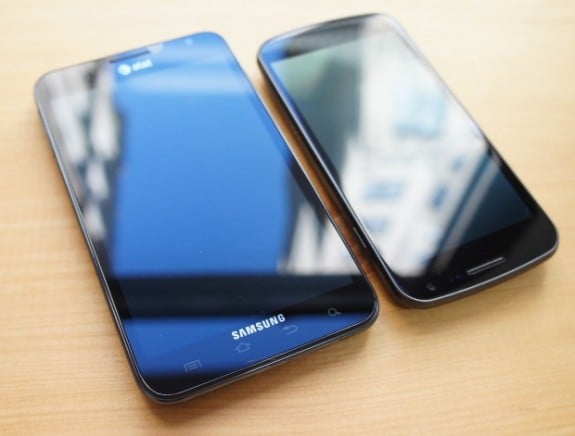 What remains unclear is if this is for a worldwide release or if it's for a certain region or regions. With the Galaxy S III, Samsung launched the device in the UK in May and other regions had to wait until June or July to see the device launch. It could be planning the same thing for the Galaxy Note 2.
So, it could be that the Galaxy Note 2 could launch first in the beginning of October and elsewhere later on.
Fortunately, interested parties only have to wait a few days before Samsung reveals what it actually plans to do with the Galaxy Note 2 release date.
https://www.youtube.com/watch?v=5P3divJBqlI&feature=player_embedded
Samsung has an Unpacked event scheduled for August 29th in which the company will finally unveil its next phablet device. And while we have seen several leaks, we still don't have a firm grasp on what the Galaxy Note 2 will look like and what it will feature.
At the end of last week, we told you about a possible specification sheet (and release date) that leaked out which may have revealed all of the device's specifications.
Read: Samsung Galaxy Note 2 Launch Date: What Not to Expect.
If true, the Galaxy Note 2 will feature a 5.5-inch Super AMOLED display with 1280x720p resolution, a Exynos 4412 quad-core processor, an 8MP rear camera, 16GB and 32GB storage options, and Android 4.1.1 Jelly Bean.
The sheet also listed 3G and 4G LTE connectivity and a 16:9 aspect ratio for the screen.
As for the design, it's said to feature a more rectangular shape, possibly to avoid any conflict with Apple and its patents.
The report also says that the Galaxy Note 2 will be available in two color variants including white and another color that has not yet been revealed.
We will see what Samsung has in store on August 29th, and hopefully, the company gives us a firm release date for the Galaxy Note 2 at the event.