Samsung Galaxy Note 2 Rumors: 5.5-Inch Display, Android 4.1, August Launch
The Samsung Galaxy Note 2 rumor mill is hard at work once again with the device once again surfacing with rumored features and a possible launch month.
According to Korean site MK, by way of BriefMobile, the Galaxy Note 2 will be announced at the IFA Conference which is set to take place in Berlin on August 31st. That seems to match up with the rumored September release date that we previously heard was attached to the highly anticipated Galaxy Note 2.
The report also notes that the device will feature a massive 5.5-inch display. Even with that big of a display, the size of the device itself should remain relatively close to the original Galaxy Note. The report also dispels rumors of the device coming with Samsung's flexible display technology, something that also had been rumored in the past.
Read: Samsung Galaxy Note Review.
In addition to that massive display, the Galaxy Note 2 will supposedly come packed with a quad-core Exynos processor from Samsung and a 12-13 MP rear camera as well.
It's also said to be coming equipped with Android 4.1 Jelly Bean, Google's latest operating system.
Nothing here seems to be too outlandish so it's possible that these rumors could prove to be spot on.
Samsung Galaxy Note 2 Rumors
Previously, we had heard that the Galaxy Note 2 would feature a 5.5-inch Super AMOLED display with 1680 x 1050 resolution. We've also heard that it might come with a Exynos CPU with 1.5GB of RAM and 4G LTE connectivity for U.S. models.
The S-Pen stylus that comes with the original should come along as well.
Interestingly, Samsung is rumored to be outfitting the Galaxy Note with a nature-inspired design similar to that of the Samsung Galaxy S III which the company launched back in May.
If true, it could mean that we could see a nice blending of both devices.
Samsung Galaxy Note 2 Release Date
As for the release date of the Samsung Galaxy Note 2, we originally heard that it might launch in October. That date was then moved up to September, possibly because of the iPhone 5 launch that is rumored to be taking place during the month of October.
With a September launch, Samsung would avoid any collision with an iPhone 5 launch date. It could also snag some customers who were on the fence about buying the new iPhone 5.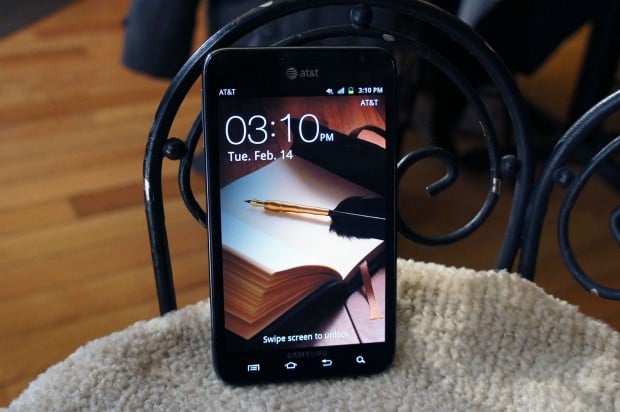 An August introduction at IFA and a launch shortly thereafter makes quite a bit of sense so don't be surprised if that is what goes down later this year with the Galaxy Note 2.
Who's excited about the sequel?

This article may contain affiliate links. Click here for more details.