Samsung Galaxy Note 2 vs. Samsung Galaxy S4 (Rumored)
It's not even 2013 yet and already there are rumors swirling about the next version of Samsung's Galaxy smartphone, presumed to be called the Samsung Galaxy S4. We've seen features, possible launch dates, rumored release dates and even a well-made concept emerge ahead of the new year giving us an initial peek at what could be Samsung's next big thing. But how does the rumored Galaxy S4 stack up against one of Samsung's current juggernauts, the Samsung Galaxy Note 2? Here we take a close look at two phones that might wind up being rivals in the next year.
Read: Samsung Galaxy S4 vs Galaxy S3.
The Samsung Galaxy Note 2 is currently one of Samsung's high-end smartphones available in the U.S. and around the world. The device, which sports a massive display that puts it into the phablet category of smartphones, replaced the original Galaxy Note phablet by offering some enticing upgrades to those looking for a new, high-powered mobile device.
And thus far, the device has caught on with buyers as the device has sold more than five million units across the world. And while that's not close to the Galaxy S3's 30 million units sold worldwide, it's clear that there is quite the demand for Samsung's latest big-screened device.
The Galaxy Note 2, because it was released so late in 2012, will very likely be doing battle with not only the Galaxy S3 but the Samsung Galaxy S4 as well, the device that is rumored to be taking over for the Galaxy S3 as Samsung's flagship.
Samsung's Galaxy S3 has only been out for six months and already, there is talk of its successor which is supposed to bring some high-quality hardware, and potentially software, to the table. Thus far, there has been no shortage of rumors ahead of the device's release date, enough that we can start to compare it to some of the more high-level smartphones currently on the market or upcoming.
Already, we've pitted it against the Samsung Galaxy S3 and HTC M7 and now it's time to take a look at how the Samsung Galaxy S4 stacks up against the Samsung Galaxy Note 2.
Release Date
Back in August, Samsung unveiled the Samsung Galaxy Note 2 phablet at IFA 2012 in Berlin, Germany. And while the Galaxy S3 hit the United States shortly after Samsung announced it, the Galaxy Note 2 took a bit longer to arrive, hitting the first the first U.S. carriers in October.
AT&T and Verizon both received the Galaxy Note 2 in November with Verizon releasing it after Black Friday, far later than any of its competitors. That being said, the Galaxy Note 2 is a relatively new device and we shouldn't see the Samsung Galaxy Note 3, which is rumored to be a monstrosity of a smartphone, arrive until August and even later in the U.S.
Right now, there are a few leads in regards to the possible launch date and release date of the Samsung Galaxy S4, but as of yet, Samsung has yet to confirm or deny any of the rumors that have surfaced in the past few weeks.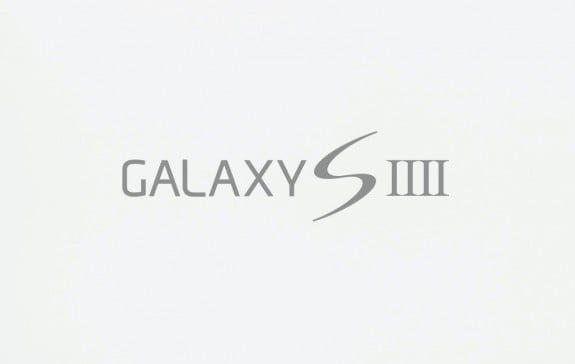 Over the past few weeks, four separate reports have claimed that the Galaxy S4 launch date will take place at Mobile World Congress 2013 in Barcelona at the end of February. It's the same event where Samsung announced the Samsung Galaxy S2 back in 2011 and it could very well serve as the launching pad for next year's edition of the Galaxy S smartphone.
If true, it would be announced well ahead of the Galaxy S3's first birthday as the Galaxy S3 was announced at a separate event in the United Kingdom during May. Samsung likely did this to get the launch date closer to the release date in the United States, which took place in June. Americans, in the past, have had long waits for Android devices made by foreign manufacturers. For instance, with the Galaxy S2, Samsung announced it in February, but it wasn't released until months later.
So by keeping the launch and release dates close, Samsung was able to keep the U.S. interested in the device. It's possible that it could do the same with the Galaxy S4. April has been rumored as a possible launch month as well and it's entirely possible that it could skip out on MWC 2013 in favor of its own event.
The release date has been rumored to be mid-2013 so both MWC and April/May remain possibilities at this point.
Design
Samsung's Galaxy Note 2 is a monster. Specifically, it measures 51.1 x 80.5 x 9.4mm thin with a weight of 180 grams. That's fairly thin for a smartphone but also quite heavy for one as well.
The overall design of the Galaxy Note 2 is reminiscent of a larger Galaxy S3 with its curves and design that Samsung says was inspired by nature. The Galaxy Note 2 features the same polycarbonate material that comprises the Galaxy S3 design which means that it's durable and easy to hold. Still, the Galaxy Note 2 is a monster and people with smaller hands may have trouble holding it with one hand.
There are still no images or dimensions available for the Galaxy S4 though we can expect it to have a smaller footprint than the large Galaxy Note 2 and potentially have a thinner frame as well. A recent mockup shows what the Galaxy S4 could look like including a thinner body and larger display.
Read: Samsung Galaxy S4 Mock-Up Video: Beautiful Design, Rumored Specs.
However, we don't expect to know what the Galaxy S4 looks like until closer to launch day due to high security and purposeful misdirection.
Display
One of the unique qualities of the Samsung Galaxy Note 2 is its massive 5.5-inch Super AMOLED HD display which is far bigger than most displays on the market. The size of the display means that the device is part phone and part tablet making it a fantastic device for consuming media and being productive on the go.
The display features 1280 x 720 resolution with 267 pixels per inch (ppi) which means good quality photos and text. As for video, the 16:9 aspect ratio will allow users to view widescreen content without wide black bars.
Right now, the Galaxy S4 is rumored to have a large display but one that's not as big as the Galaxy Note 2's, putting it more in the realm of a typical smartphone. Still, at 4.99-inches or 5-inches, as is rumored, the Galaxy S4 would have one of the larger smartphone displays on the market.
Rumors state that Samsung will be showing off an AMOLED HD display at CES that could check in at 4.99 or 5-inches in size. It apparently has 1080p resolution and a 441 pixel per inch count which places it right up there with the Droid DNA, the first 1080p smartphone to launch in the United States. It would also mean that the Galaxy S4's display would likely blow the Galaxy Note 2's out of the water.
There are also rumors that suggest it will have a flexible unbreakable display but that notion has since been dismissed as unlikely meaning that potential customers will likely have to make due with 1080p and a high PPI.
Camera
With the Samsung Galaxy Note 2 camera, Samsung really didn't make any substantial changes from its predecessor's shooter. The Galaxy Note 2 8MP camera is serviceable as it can shoot 1080p video and take advantage of some extremely useful software, but it won't be winning any awards. Neither will its front-facing camera.
The Samsung Galaxy S4 is rumored to have a 13MP rear camera and while megapixels aren't the only thing that makes a camera great, it's a sign that Samsung may be improving the camera found on the Galaxy S4 in an effort to keep up with the competition.
After all, the Samsung Galaxy S3 camera, while solid, was no where near as good as the iPhones and was not top of the line for Android either, getting beat out by the camera on the HTC One X.
Look for improvements with the Galaxy S4's cameras and potentially, the best cameras on a Galaxy phone yet.
Specs
Beyond the design, display and camera, there are other specifications on board that will help to lure in potential customers. And while there may be some similarities, there will likely also be some differences. Here, we take a look at the rest of the specs for the Galaxy Note 2 matched up against the rumored specs of the Galaxy S4.
First, the Galaxy Note 2.
5.5-inch Super AMOLED HD display with 1280×720 resolution
1.6GHz Quad-core Exynos Processor
16GB Storage
8MP Camera/1.9MP Front-Facing
3,100mAh Battery (Removable)
2GB of RAM
S-Pen
NFC
The Galaxy S4 is still in the dark which means that many of its features remain unknown. Rumors do point to it as having a quad-core processor which may be Samsung's Exynos 5440 processor.
The rest of its specs are unknown though we suspect that at the very least it will have a large battery, NFC, 2GB of RAM, and several storage options like its predecessor, the Galaxy S3.
The Galaxy Note 2 doesn't have built-in wireless charging and that could be something that Samsung is working to get on the Galaxy S4, given that several competitors have the feature including the Droid DNA and the Nexus 4 from LG.
Software
The Samsung Galaxy Note 2 became one of the first devices to run the Android 4.1 Jelly Bean operating system out of the box. And while Google's Android 4.1 is no longer the most current operating system, it remains a fantastic piece of software, made even better by the features that Samsung introduced with the Galaxy Note 2.
Android 4.1 Jelly Bean is a huge improvement over the previous version, Android 4.0 Ice Cream Sandwich, and it brings a whole lot of new to the table including a feature called Google Now which can predict things based on usage, better notifications and widgets, a smoother, faster UI and more. Our favorite Android 4.1 Jelly Bean features can be found in the video below.
The Samsung Galaxy Note 2 also has TouchWiz over the top of Android 4.1, TouchWiz of course being Samsung's user interface. Samsung's software tweaks bring an assortment of features including one called Multi-Window View which allows Galaxy Note 2 owners to split the massive display up into two parts, each hosting a different application. For instance, users can check email on one side while checking Facebook on the other.
Samsung also loaded the Galaxy Note 2 up with applications that take full advantage of the Galaxy Note 2′s new ergonomic S-Pen stylus. The apps include an S-Note app for easy note taking and another that allows users to simply use the pen to hover over calendar events and emails to get a preview before opening them.
The Galaxy Note 2 should be among the first Android devices to get Android 4.2 Jelly Bean, Google's latest piece of Android software, that was released back in November but has been slow to roll out to non-Nexus devices,
The Samsung Galaxy S4 on the other hand is rumored to be skipping Android 4.1 and Android 4.2 altogether and run Android 5.0 Key Lime Pie, the operating system that is rumored to be coming out in May at Google I/O.
Nothing is known of the software yet though we imagine that Google will outfit it with some fantastic new features, building upon the success that has been Android Jelly Bean. At the very least, the Galaxy S4 should be running Android 4.2 Jelly Bean which, while not Android 5.0, would be fantastic nonetheless.
Carriers
While the original Galaxy Note only called AT&T and T-Mobile home, the Samsung Galaxy Note 2 arrived on an assortment of U.S. carriers, giving customers options in an increasingly competitive market.
The Galaxy Note 2 is currently, like the Galaxy S3, available on all five major U.S. carriers including AT&T, Sprint, T-Mobile, U.S. Cellular and Verizon. All but T-Mobile offer it on their high-speed 4G LTE networks. T-Mobile, which will be launching a 4G LTE network in 2013, claims that its Galaxy Note 2 has 4G LTE capabilities lurking under the surface and those will likely be enabled by a software update once the network goes live.
We haven't seen any carriers rumored yet for the Samsung Galaxy S4, but we can assume that it will very likely follow the same path as the Galaxy Note 2 and the Galaxy S3 and launch on at least the major carriers in the United States.
If that's the case, prospective buyers will have to weigh the pros and cons of each before making a final decision.
Price
The Samsung Galaxy Note 2 launched with a fairly expensive price tag, at least in these times, as it arrived for $299.99 on-contract at AT&T, Sprint, T-Mobile and U.S. Cellular. T-Mobile charges even more for its Galaxy Note 2 model with the price pegged at $379.99 on-contract.
That pricing is far more expensive than the likes of the iPhone 5 and Samsung Galaxy S3 and makes it an expensive purchase for those who buy it through a carrier.
Fortunately, Amazon offers deals on all models but the T-Mobile and U.S. Cellular that are vastly discounted from the carrier pricing. Still, even with the discounts, the pricing is still in the high $100's.
There has been no word on the pricing of the Samsung Galaxy S4 though it would be surprising to see Samsung drift from its usual pricing model which has the Galaxy S series starting at $199.99 on-contract. The Galaxy S3 starts at $199.99 everywhere but T-Mobile, which charges a premium, and we imagine that Samsung will use this pricing with the Galaxy S4 as well.