Samsung Galaxy Note 3 Lollipop Update Starts in U.S.
The Samsung Galaxy Note 3 Lollipop update is set to hit the T-Mobile Galaxy Note 3 in the United States and it should only be a matter of time before its rivals roll out Galaxy Note 3 Lollipop releases of their own.
In late January, Samsung started pushing out the Galaxy Note 3 Lollipop update. The update came as a bit of a surprise because it beat the company's current flagship, Samsung Galaxy Note 4, to the punch. In the past few weeks, we've seen the Galaxy Note 3 Android 5.0 update make some progress including here in the United States.
Days ago, we were able to confirm the arrival of a Sprint Galaxy Note 3 Lollipop update ahead of its release. The update is still in the shadows but it's clear that Sprint has the software in its lab behind the scenes. Shortly after that discovery, T-Mobile released a new Android update schedule that included the Galaxy Note 3 Lollipop update. The carrier said that it had the update in its labs for testing.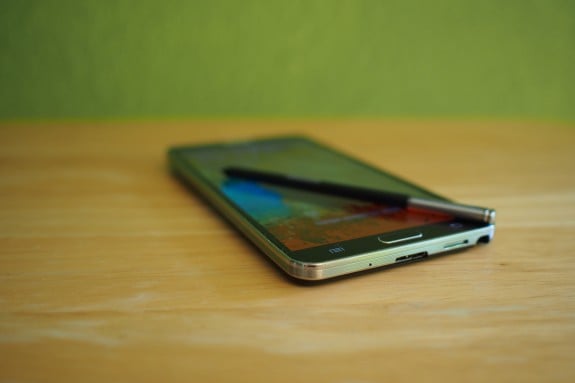 The start of the Samsung Galaxy Note 3 Lollipop release in the United States is now here and unsurprisingly, it looks like T-Mobile will be the first carrier to deliver. Samsung's software upgrade page for the device has been updated to reflect the start of the T-Mobile Galaxy Note 3 Lollipop release. Samsung says that the update will be released today though from what we can tell, the update isn't rolling out just yet.
SamMobile's Firmware page doesn't list a roll out, T-Mobile's Galaxy Note 3 software support page doesn't list Android 5.0 and T-Mobile's software upgrade page hasn't changed to reflect a public release. Samsung often jumps the gun by a few hours and in some cases by a day or two so there's no cause for panic. The T-Mobile Galaxy Note 3 Lollipop update should start rolling out in the near future, perhaps as soon as today.
Samsung also confirms the update's change log. The update will deliver Android 5.0 Lollipop features from Google including Material Design but it's also going to include some enhancements and fixes:
Wi-Fi calling experience
Resolved Wi-Fi calling one way audio
Resolved IPv6 email setup
T-Mobile's Android 5.0 Lollipop roll outs typically don't take too long to roll out so Galaxy Note 3 users will want to be on their toes as we push ahead towards the start of the OTA process. Once the update becomes available, the device will show a prompt and the download and installation process on the device will begin.
Samsung Galaxy Note 3 Lollipop updates for AT&T, Sprint, U.S. Cellular, and Verizon remain unreleased and only the Sprint version of the update has made it to the surface. All five carriers should upgrade their aging former flagship with Android 5.0 Lollipop though we may not hear any official information until the actual roll outs begin.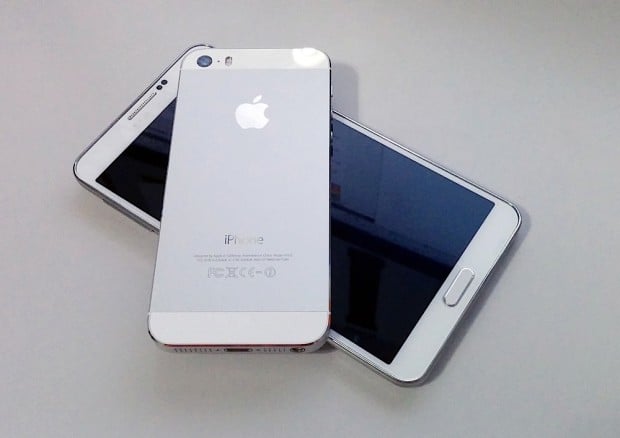 The arrival of this update probably means that the Sprint customer service agent who outlined a Sprint Galaxy Note 3 Lollipop release for May or June is probably wrong. Sprint is typically very fast when it comes to major Android roll outs and a two month difference between it, and T-Mobile, seems very unlikely.
The Samsung Galaxy Note 3 Lollipop update is just one of many that are currently rolling out to Galaxy smartphone users. So far, Samsung's kept Android 5.0 contained to five major devices: The Galaxy Note 3, Galaxy Note Edge, Galaxy Note 4, the Galaxy S4, and the Galaxy S5. The updates continue to make progress though Samsung's Lollipop roll out in the United States is currently limited to the Galaxy S5 and Galaxy Note 3.
We've started to see new Android 5.0 Lollipop release details emerge for US Galaxy users though specific release dates for upcoming updates remain shrouded in mystery right now.

This article may contain affiliate links. Click here for more details.