Samsung Galaxy Note 3 Lollipop Update Detailed
The Samsung Galaxy Note 3 Android 5.0 Lollipop update is confirmed for early 2015 though the company still hasn't offered many official details regarding its highly anticipated update. Thanks to a recent Samsung Galaxy Note 3 Lollipop leak though, we now have a very detailed look at one of Samsung's biggest updates of the year.
As we move deeper into the new year, we're starting to see Samsung Galaxy Lollipop update details emerge at an extremely fast rate as Samsung works behind the scenes to deliver Google's new operating system to Galaxy users. Samsung's Galaxy S5 Lollipop update is currently rolling out to users in select countries and the company's confirmed a series of other Lollipop updates including one for the Samsung Galaxy Note 3.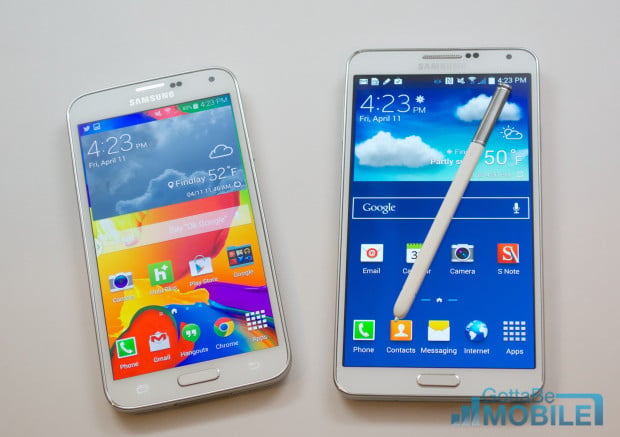 The Samsung Galaxy Note 3 Android 5.0 Lollipop update is confirmed for early 2015 though the update still hasn't rolled out. Officially. Unofficially, the update's been available for a few weeks thanks to a leak in Vietnam. A Vietnamese user got a hold of the Galaxy Note 3 Lollipop update and leaked it for users with the appropriate model.
Thanks to a user on XDA-Developers, we now have an in-depth look at the leaked version of the Samsung Galaxy Note 3 Android 5.0 Lollipop update. The user has put together a lengthy rundown that includes benchmarks, details on the features coming with the operating system, and some of the more notable aspects of the update. Needless to say, there are some positives and negatives.
The review provides sweeping feedback but we'll focus on some of the more important details that the user has shared about the Samsung Galaxy Note 3 Lollipop update.
First and foremost, the user has seen a noticeable increase in battery life. Mileage will vary from Galaxy Note 3 user to Galaxy Note 3 user but these findings are promising for those who own the aging former flagship. He claims that scrolling is a whole lot smoother than it was in Android 4.4 KitKat and that "app launching and opening speeds comparable to stock Android's." Stock Android is found on Google's Nexus-branded devices including the Nexus 5, a device that arrived soon after the Galaxy Note 3.
He also notes that home button lag, a problem for many Galaxy Note 3 users, appears to no longer be present with the Android 5.0 Lollipop on board. Android 5.0 Lollipop is expected to fix a number of other issues on board the Galaxy Note 3 though change logs will vary from carrier to carrier. He provides a series of benchmarks to show the positive change in performance.
The unofficial Galaxy Note 3 Android 5.0 Lollipop update is not without its faults though. For instance, Samsung's brought even more bloatware to the Galaxy Note 3 with Android 5.0 Lollipop. Galaxy Note 3 users should see the arrival of apps like "Bloomberg Plus, Trip Advisor, and a bunch of useless Samsung cloneware." He also notes that the software does have bugs but given that this is an unofficial version of the software, that's to be expected.
Samsung's Galaxy Note 3 should come with a similar feature-set to the Galaxy S5 Lollipop update that started rolling out last year and it's expected to deliver the improved Multi-Window View feature that debuted alongside the Samsung Galaxy Note 4 back in October.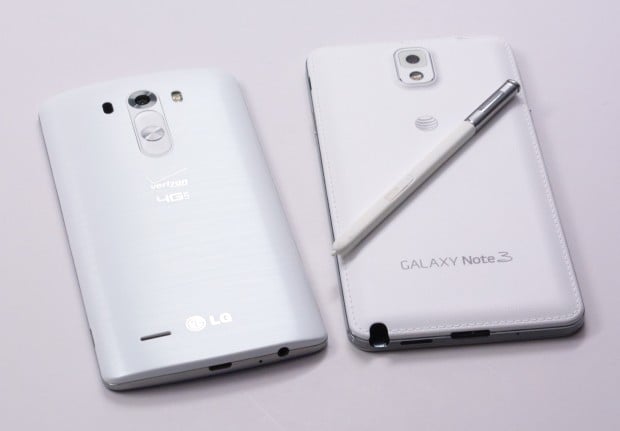 The Samsung Galaxy Note 3 Lollipop update is just one piece of Samsung's Lollipop puzzle. The update is part of a broader roll out process that's expected to include a number of other Galaxy-branded devices including the Galaxy Note 4, Galaxy S5, Galaxy Note 2, Galaxy Note Edge, Galaxy Alpha, Galaxy S5 mini, Samsung Galaxy S4, and more.
Samsung's already confirmed Android 5.0 Lollipop updates for the Samsung Galaxy S5 LTE-A, Samsung Galaxy Note 4, Samsung Galaxy Note 3, and Samsung Galaxy S4. The company is all but confirmed to have a Samsung Galaxy Note Edge Lollipop update up its sleeve. All of these updates, minus the Galaxy Note Edge update, are confirmed for the early part of this year.