Samsung Galaxy Note 4: 10 Fast Facts
We've seen a ton of Samsung Galaxy Note 4 rumors emerge over the last seven and a half months but rumors are simply that, rumors. Fortunately, we've also seen some cold hard facts emerge regarding the Samsung Galaxy Note 4 release, specs, launch date, and more. Here, we put the rumors on the back burner and take a look at the facts.
Last September, Samsung took the stage and announced a Samsung Galaxy Note 3, a successor to the Samsung Galaxy Note 2 and a device that joined the Samsung Galaxy S4 (and later the Galaxy S5) on shelves. Since that day, the Galaxy Note 3 has reigned as the company's top Galaxy Note option and one of the company's top options overall. All good things come to an end though.
Rumor has it, Samsung is working on a high-end Galaxy Note 4 successor to replace the Galaxy Note 3. For much of 2014, we've heard whispers about this successor. We've seen Galaxy Note 4 specs emerge left and right in an attempt to paint a clear picture ahead of the device's arrival. We've seen carrier details leak. We've seen Galaxy Note 4 release details emerge. We've even the supposed Galaxy Note 4 design pose for the camera.
In recent weeks, Samsung Galaxy Note 4 rumors have begun to firm up ahead of its launch date. We've taken a look at many of these rumors in an effort to prepare consumers for the inevitable.
Today, we want to do something a little different. We want to deal in Samsung Galaxy Note 4 facts. We realize that the Galaxy Note 4 hasn't been announced yet but there are bits and pieces of information that we consider fact. These are the things that will absolutely come true whenever Samsung decides to announce the Galaxy Note 4 to the world. That said, here, we take a look at 10 such Samsung Galaxy Note 4 facts.
Samsung Galaxy Note 4 Launch Date
Fact. The Samsung Galaxy Note 4 launch date is set for September 3rd. No, Samsung didn't outright confirm the date with the Galaxy Note 4's name attached but the invite makes it clear that its Unpacked 2014 Episode 2 event will center around the Galaxy Note 4.
Need some more proof? Samsung only uses Unpacked events for its flagship smartphones. That list is a short one and includes the Galaxy S and Galaxy Note. Last year, we saw Samsung utilize two Unpacked events dubbed Episode 1 and Episode 2 and this year's Galaxy S5 Unpacked event was named Unpacked Episode 1.
It also helps that the invite included the word Note in the name. The Galaxy Note 4's launch date is on September 3rd, and there is little to no chance of that changing.
Live Stream
Fact. Samsung will provide a live stream of the event through its Samsung Mobile YouTube channel. The live stream will allow those not in attendance on September 3rd to process all of the information live. The event is expected to last an hour or more and it should outline all of the key Galaxy Note 4 details including specs and release date.
Galaxy Note 4 Release Date
Fact. The Samsung Galaxy Note 4 release date is close. How do we know this? Simple. First, Samsung has already begun promoting the Galaxy Note 4 in Asia. This is extremely rare and it's a sign that the company is indeed worried about the impact a larger iPhone 6 could have on Galaxy Note 4 sales. Galaxy Note 4 release date rumors suggest that it will be coming early in an effort to take on the iPhone 6.
We've also seen various Samsung executives confirm the Galaxy Note 4 release for the fall and for the second half of the year. It's clear that the Galaxy Note 4 release will come this fall and rumors continue to center around September and more specifically September 15th.
Samsung uses a very predictable release window when it comes to its flagship smartphones. Galaxy S and Galaxy Note models are released in and around four weeks after they are announced. It's a practice that Samsung has used for several years now and it's one that will most definitely apply to the Samsung Galaxy Note 4.
Design Changes
Fact. Samsung changes its Galaxy S and Galaxy Note designs every single year. Some design changes are smaller, the Galaxy S4 wasn't a huge step up from the Galaxy S3, while some are much more significant. The Galaxy Note 3's faux leather back, for instance, looks and feels a whole lot different than the glossy polycarbonate back of the Galaxy Note 2. This year's Galaxy S5 design also took a leap up from the Galaxy S4 design.
Samsung Galaxy Note 4 design rumors hint at some major changes though nothing is confirmed quite yet. Rumors point to the use of metal around the edges, a fingerprint sensor in the home button,  and an IP67 certification for dust and water resistance. So while the specifics are up in the air, we know that the Galaxy Note 4 definitely won't look exactly like the Galaxy Note 3.
New Wearables
Fact. Samsung will launch new wearables alongside the Galaxy Note 4.
In January during CES 2014, Dennis Miloseski, head of studio for Samsung Design America, told Ina Fried of Recode that the next Galaxy Note would arrive in the fall, just like the three previous versions of the Galaxy Note. He also mentioned that the new Galaxy Note would arrive alongside new wearable products, some of which would be able to communicate without a smartphone.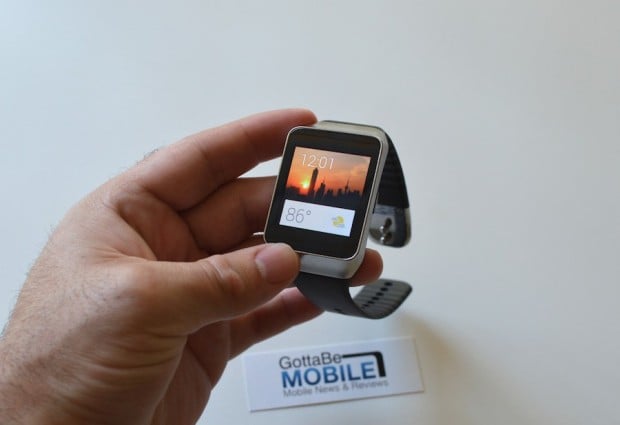 The Verge recently put forth credible information regarding Samsung's near Gear VR (Virtual Reality) gadget that's expected to arrive alongside the Galaxy Note 4 on September 3rd. Rumors have also pointed to the arrival of a new smartwatch dubbed Gear Solo, though those rumors are far less concrete. The Gear VR is very real.
Lengthy Software Support
Fact. The Samsung Galaxy Note 4 will get lengthy software support. Over the past two years, Samsung has shown a willingness to keep its flagship smartphones updated for two years before kicking them to the curb. The Galaxy S3, for instance, recently got Android 4.4.2 KitKat, two years after its release.
With smartphone hardware getting more and more powerful, there's no way that we're going to see software support get worse. If anything, it's going to improve. Just look at Apple iPad 2. It's been out for nearly four years and it will be getting iOS 8 this fall.
Galaxy Note 4 Software
Fact. The Samsung Galaxy Note 4 will come with Android 4.4 KitKat on board and not Android L. Android L is Google's next major Android release and it's expected to debut later on this year. Android updates always come to Nexus devices first before hitting non-Nexus devices many weeks down the road. So unless Samsung has struck a deal with Google, and we're pretty sure it hasn't, it will be Android 4.4 KitKat on board.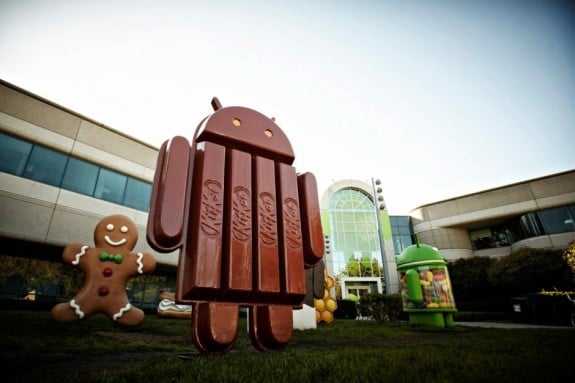 The Samsung Galaxy Alpha, a new mid-range smartphone that's set for September, will arrive with Android 4.4.4 KitKat on board. The Galaxy Note 4 should have Android 4.4.4 KitKat on board as well as its a much bigger deal than the Galaxy Alpha.
Galaxy Note 4 Accessories
Fact. When the Galaxy Note 4 arrives, it will arrive with new accessories. Samsung always introduces new accessories alongside its new Galaxy S and Galaxy Note smartphones but that's not how we know this. We know this because accessory manufacturers are already peddling their wares on Amazon. It's similar to what we've seen from the iPhone 6 ahead of launch.
It's clear that manufacturers are preparing for the release of the Galaxy Note 4 and we'll see a wealth of quality Galaxy Note 4 accessories emerge as soon as the device arrives.
iPhone 6 Launch in September
Fact. The iPhone 6 launch date is set for September 9th. Recode and The Wall Street Journal have confirmed Apple's plans ahead of time. Both are known Apple mouthpieces and both have been accurate about iPhone launch event dates in the past. We're too close to Apple's deadlines, both internal and fiscal, for a massive change.
What this means is that we'll see the iPhone 6 launch come six days after the Galaxy Note 4 launch, something that will almost certainly help to complicate things for Galaxy Note 4 buyers especially because the iPhone 6 is expected to bring a larger, higher-resolution display to the table. Rumors have centered on 5.5-inch and 4.7-inch iPhone 6 variants.
Galaxy Note 3 Deals
Fact. The Galaxy Note 3 price will drop. In fact, it already has. AT&T is currently offering the Galaxy Note 3 for $70 less than its usual $299.99 price tag. AT&T probably won't be the only carrier offering up a Galaxy Note 3 deal before or after the Galaxy Note 4 release. Retailers and carriers have to find a way to make older outdated devices attractive and price drops have proven effective.

As an Amazon Associate I earn from qualifying purchases.