Samsung Galaxy Note 4: 5 Most Important Things to Know Right Now
Samsung Galaxy Note 4 rumors have been swirling for a number of weeks now, teasing prospective buyers with tales of a new design, display and more. With rumors starting to pick up, we want to take a look at the five most important things to know about the Samsung Galaxy Note 4 right now.
Every year, we hear tons of rumors about two smartphones in particular. The Samsung Galaxy S, the company's flagship smartphone, and the Galaxy Note the device that Samsung has historically released in the fall to compete with the Nexus from Google and the iPhone from Google.
In the beginning of the year, rumors focused in on the Samsung Galaxy S5, the latest Galaxy S smartphone and one that replaced last year's Samsung Galaxy S4. The Galaxy S5 is out on shelves competing against the likes of the iPhone 5s, HTC One M8 and Nexus 5 and it joins the Galaxy Note 3 in the company's two-pronged attack against its rivals.
Later in the year, Samsung will replace the Galaxy Note 3. It's still not clear exactly when the device will be hitting shelves but Samsung Galaxy Note 4 rumors are now picking up as we head deeper into the year. We've seen rumors point to its display, launch date, design, and more. It's still shrouded in mystery but there some things that consumers need to know right now.
Unsurprisingly, we've heard from a number of prospective buyers that are interested in Samsung's brand new Galaxy Note 4. And while we don't have all of the answers at the moment, it's a rumored smartphone after all, we can fill prospective buyers in on the five most important things to know about Samsung's rumored smartphone.
These are the Samsung Galaxy Note 4 rumors and details that buyers should keep in mind as we head towards the release of Samsung's Next Big Thing.
Galaxy Note 4 Launch Date Firms Up
The Samsung Galaxy Note 4 is coming, Samsung has already confirmed its arrival several times. It also has confirmed the timing of the Galaxy Note 4 launch.
Back at CES, Dennis Miloseski, head of studio for Samsung Design America, told Ina Fried of Recode that the next Galaxy Note would arrive in the fall, just like the three previous versions of the Galaxy Note. He also mentioned that the Galaxy S5 launch would take place in the spring which was dead on accurate.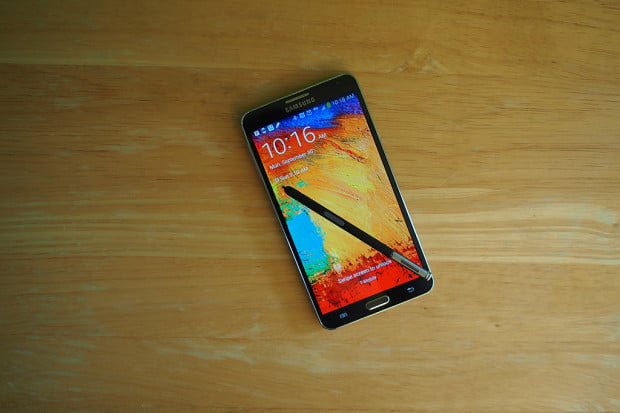 A new report from Business Korea echoes Miloseski's stance and states that Samsung is working on a Google Glass competitor for the fall. It claims that the company is hoping to have it ready by IFA 2014. Rumors suggest that Samsung is at least considering IFA for the Galaxy Note 4 launch and at this point, this is when consumers should expect it to arrive.
IFA 2014 kicks off on September 5th and prospective buyers will want to circle that date in pencil. Samsung typically hosts an event the day before the start of IFA but it could be that we see Samsung mirror its Mobile World Congress Galaxy S5 launch and announce it on the trade show's first day. September 4th and September 5th both look good at this point and those in the hunt for a new Galaxy Note should, at this point, assume that won't see it debut sooner than September.
Samsung Galaxy Note 4 Release Date
We still haven't heard about the Samsung Galaxy Note 4's release date but that doesn't really matter because we've heard a whole lot about the Galaxy Note 4's launch date. Know this.
Know that Samsung's Galaxy smartphones typically arrive just a few weeks after their announcement. The space between Samsung's announcements and releases used to span across several months but now it spans across several weeks. The Galaxy Note 3 and Galaxy S5 launches and releases are perfect examples.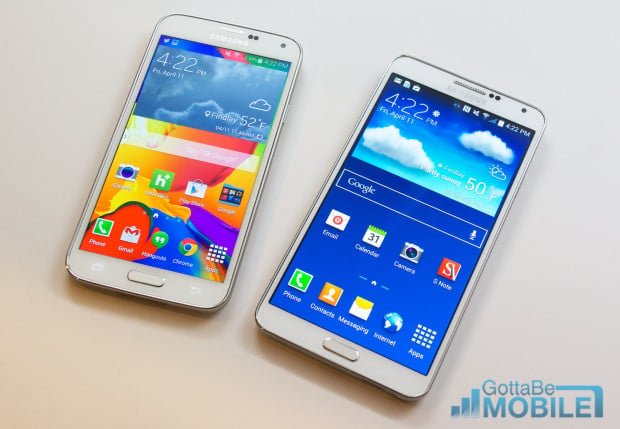 In other words, if the Galaxy Note 4 does launch at IFA as expected, the Galaxy Note 4 release date will likely land in September or October ahead of the holidays and ahead of Black Friday.
Of course, Samsung could opt to mix things up but as of right now, consumers should assume that we'll see the Galaxy Note 4 arrive just a few weeks after its launch which currently puts its release in the late stages of the year.
Temper Design Expectations
Loose lipped Samsung executives continue to tease a flexible display. Yesterday Lee Younghee, vice president of Samsung's mobile division, told The Wall Street Journal that the company is still looking at bringing a flexible display to the Samsung Galaxy Note 4. We already knew that though. Samsung has been leaking that detail to the press for months.
In January, a Samsung executive told Bloomberg that the Galaxy Note 4 could come with a new display type that would allow for better viewing angles. Since then, a series of Galaxy Note 4 rumors have pointed to a "bent" three-sided display. Recent patent filings show new form factors that Samsung could be toying with but they don't confirm the look of the Galaxy Note 4 itself.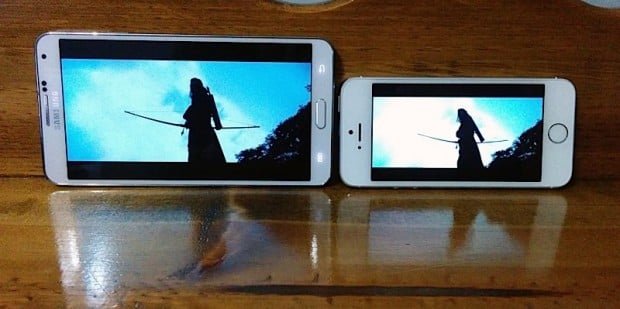 At this point though, it would be wise to temper expectations. Lee notes that the company hasn't come to a final decision on the device's design which means that plans could ultimately change between now and the release of the Samsung Galaxy Note 4 later on this year. As we pointed out, this wouldn't be anything new.
Before it arrived on shelves, the Galaxy S5 was rumored to have a QHD display. According to a report from SamMobile, the feature was in play for awhile before Samsung ultimately dropped it from the final version of the device. Samsung will need to factor in production, cost, testing, and more before it decides on the final design.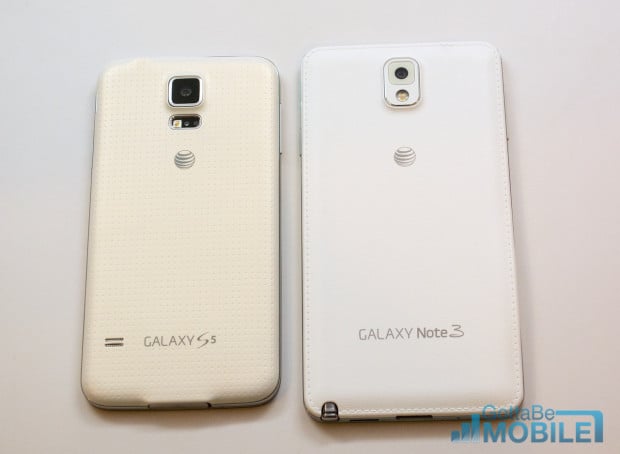 Know this though. Samsung rarely backtracks so we should see a Galaxy Note 4 display that is at least on par with the Galaxy S5's Super AMOLED Plus display. Rumors suggest that we could see Samsung tack on a QHD display and that seems likely given that LG G3 and Samsung Galaxy S5 Prime rumors point to QHD displays. A QHD display would help the Galaxy Note 4 compete.
Storage & Carriers
evleaks has thrown his name into the Galaxy Note 4 rumor mill and claims that a recently leaked SM-N910 model number could pertain to the Samsung Galaxy Note 4. He says that it now seems like a "lock" to be the Samsung Galaxy Note 4.
Besides AT&T, Samsung SM-N910 also coming to Sprint and US Cellular — 32GB capacity for all three. Could be Galaxy Note 4 variants.

— @evleaks (@evleaks) May 15, 2014
His suggests that this SM-N910 will not only be arriving on AT&T but also on Sprint, T-Mobile, U.S. Cellular, and Verizon. The Galaxy Note series typically arrives on the United States' five largest carriers which means that this SM-N910 could very well be the Samsung Galaxy Note 4. Even if it's not the Galaxy Note 4, it would be surprising to see the Galaxy Note 4 miss out on any of the major U.S. carriers.
You can add Verizon and T-Mobile to the list of eventual SM-N910 carriers, along with Bell Canada. Note 4 now seems like a lock.

— @evleaks (@evleaks) May 15, 2014
He also claims that the device will have 32GB of storage. The Galaxy Note 3 features 32GB of internal storage though it comes with a microSD slot for expanded space. This makes a ton of sense because 32GB seems to be the sweet spot for Samsung's Galaxy Note series, a series that is aimed at people who love to game, consume content and get things done.
Tons of Competition
Finally, know this. It's looking like the Samsung Galaxy Note 4 is going to be facing some serious competition when it arrives later on this year.
The LG G3 is expected to jump up to 5.5-inches from 5.2-inches which puts the device closer to the Galaxy Note 4's screen size. It may not come with the S Pen but the large screen size helps it to compete.
Rumors also suggest that HTC will be releasing an HTC One M8 "Prime" to replace the HTC One Max and all indications are that this will be a high powered sequel. We've also been hearing a lot about the iPhone 6, Apple's rumored iPhone, and a device that could also be making a jump in screen size.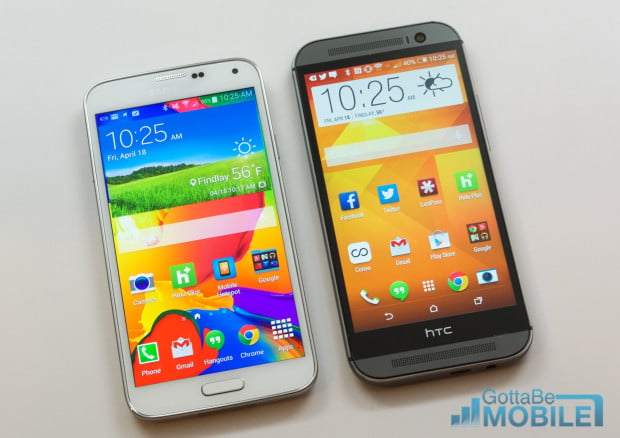 iPhone 6 rumors point to two models, a 4.7-inch model and a 5.5-inch model, and both are rumored for arrival in the fall of this year. Even if the 5.5-inch model is delayed, the 4.7-inch size of the iPhone 6 is enough to put it in the Galaxy Note conversation.
Point is, prospective Galaxy Note 4 buyers would be wise to keep tabs on these three devices in particular because these will likely be three of the Galaxy Note 4's strongest competitors this fall.

This article may contain affiliate links. Click here for more details.