Samsung Galaxy Note 4 Rumors Center on Big Feature
Samsung Galaxy Note 4 rumors continue to center around one big feature, a three-sided "bent" display that Samsung is reportedly set to put on a Galaxy smartphone later this year and a feature that is reportedly being considered for the upcoming Samsung Galaxy Note 3 successor.
Most, if not all of consumer focus is on the Samsung Galaxy S5, a device that is said to be launching in just a couple of weeks. However, the Galaxy S5 likely won't be the only flagship device that Samsung releases in 2014. The company has historically launched a Samsung Galaxy Note model late in the year to do battle during the fall and during the holidays.
Samsung's Galaxy Note 3 likely isn't going anywhere anytime soon but that hasn't stopped Galaxy Note 4 rumors from trickling out, well ahead of launch.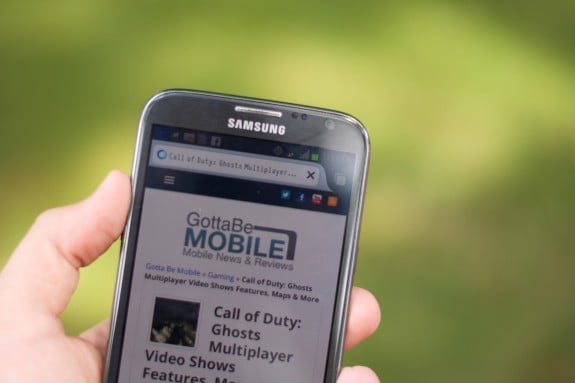 In mid-November, we heard that the Samsung Galaxy Note 4 might come with a three-sided display, a product of Samsung's Youm flexible display technology that was showcased last year's CES in Las Vegas. The technology debuted on board the Samsung Galaxy Round late last year but the Galaxy Round was not a mass produced product with production purposely limited by Samsung.
In January, Samsung told Bloomberg that it was looking into including such a display on its next Samsung Galaxy Note model, a display that the company says would allow for improved viewing angles. Several days later, rumors suggested that Samsung was looking into using foldable displays on its smartphones in 2015. Those rumors have surfaced again thanks to a new report that suggests that a "bent" display will be coming to a Galaxy device this year.
The Korea Herald cites Song Jong-ho, an analyst at Seoul-based KDB Daewoo Securities, who claims that Samsung will bring bent displays to the market later this year. He claims that the company will introduce a "few million units at the end of this year, initially taking aim at the niche market."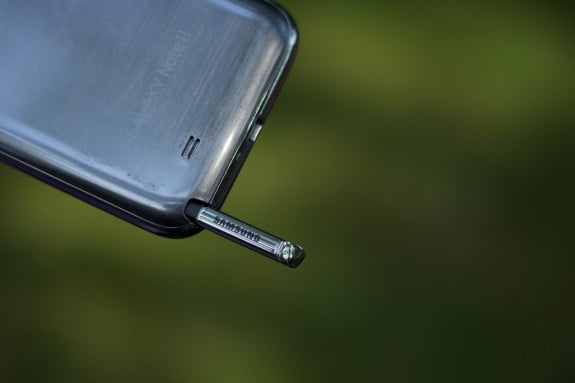 Samsung's Galaxy Note series is not considered a niche device anymore and would likely require more than just a few million units. The same report backs up rumors that have suggested that Samsung will be introducing a full-on foldable display on a smartphone in 2015. The "bent" display is apparently just a trial run with Song suggesting that the "bent device is the first step toward testing the market and gauging how it would react to its foldable smartphones that are to be unveiled in the second half of next year."
While this doesn't confirm the technology for the Samsung Galaxy Note 4, it does suggest that it's possible. SamMobile goes as far as to say that the inclusion of a "bent" display on the Galaxy Note 4 is "likely." Given that the company tested out a curved display on the Galaxy Round, a device that is similar to the Galaxy Note, a Galaxy Note would be the most logical choice for this type of technology.
This is likely going to be a rumor that refuses to die in the buildup to the eventual Galaxy Note 4 launch. Samsung, like any other company, is known to utilize a number of prototypes before ultimately deciding on a final version of a flagship device, something that could explain any rumor flip-flopping in the future.
The Samsung Galaxy S5, a heavily rumored smartphone and a device that will emerge in two weeks, still hasn't seen its display rumors settle on a specific display type. Rumors currently suggest either a QHD display, full HD display, or both. The Galaxy S5 was also rumored to have a flexible display at one point though those rumors have been reigned in closer to launch.
A Samsung executive hinted at a Samsung Galaxy Note 4 launch this fall, something that makes sense given that the last three Galaxy Note models have been introduced ahead of the IFA trade show in Berlin. The conference will be taking place in September which means that a Galaxy Note 4 launch in September is likely.

As an Amazon Associate I earn from qualifying purchases.