Key Galaxy Note 4 Details Emerge in New Leaks
New Samsung Galaxy Note 4 details have emerged ahead of launch thanks to Samsung itself.
For months, we've heard about the supposed successor to the Samsung Galaxy Note 3, a device that has been dubbed Samsung Galaxy Note 4 ahead of its eventual launch. Rumors and leaks have attempted to reveal its powerful features and Samsung itself has joined in on the fun numerous times with comments from named, and unnamed, executives.
Samsung's Dennis Miloseski started things off when, back in January, he revealed the company's plan to release a new Galaxy Note in the fall alongside new wearables. Since then, Galaxy Note 4 rumors have firmed up around those comments and it appears that the Galaxy Note 4 is not only destined for the fall but that it will be bringing some powerful features and products along with it.
One Galaxy Note 4 feature that's been the subject of extensive rumors is the device's display. We've heard a number of whispers about the display that Samsung might tack onto the Galaxy Note 4 this fall and today, those rumors have firmed up even further thanks to code leaked out by Samsung itself.
The User Agent Profile string for a SM-N910A, presumed to be the AT&T version of the Galaxy Note 4, has shown up on Samsung's website running a high-resolution display that isn't found on any current Samsung. The display seen in the UAProf depicts QHD resolution, the same resolution that's been rumored several times for the Galaxy Note 4.
QHD resolution recently emerged on the LG G3 and the resolution brings clearer, crisper imagery and videos. It's the next step for Android manufacturers so it's no surprise that it's rumored for the Galaxy Note 4, one of the most anticipated smartphones of the year. Rumors also hint at two display types, one flat and one curved. The curved version is expected to land in only a few markets while the flat model could land in mass markets.
The emergence of the UAProf doesn't point to an imminent release but it does hint at a release for AT&T's 4G LTE network, something that rumors have also suggested in the weeks ahead of the device's rumored launch date. That's not all either.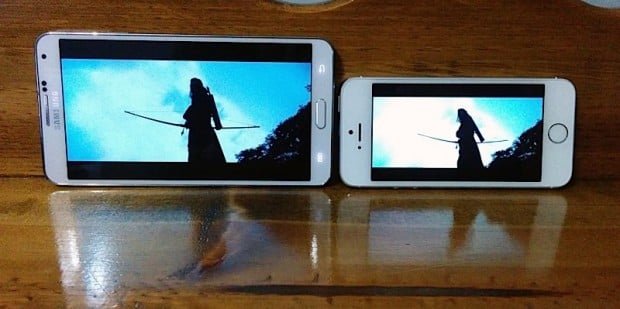 A shipping manifest from Zauba, discovered by SamMobile, appears to confirm the screen size of this SM-N910A. Rumors suggest that Samsung will be keeping a 5.7-inch display on the Galaxy Note 4 and this manifest points in that direction. The device being sent out is being sent out for testing purposes but the details line up with everything we've heard about Samsung's Next Big Thing.
Samsung's Galaxy Note series features a larger display than the company's Galaxy S due in part to the S Pen stylus that the company bundles with the device. S Pen rumors are scarce but the Galaxy Note 4 is expected to come with some other massive changes aimed at helping the device compete with the LG G3 and the upcoming iPhone 6.
Samsung Galaxy Note 4 rumors continue to point to a faster processor, perhaps the Snapdragon 805 chip from Qualcomm, an upgraded 16MP camera that could come with Optical Image Stabilization, a new design that could utilize a fingerprint reader and dust and water resistant qualities, and new software meant to take advantage of the device's new hardware.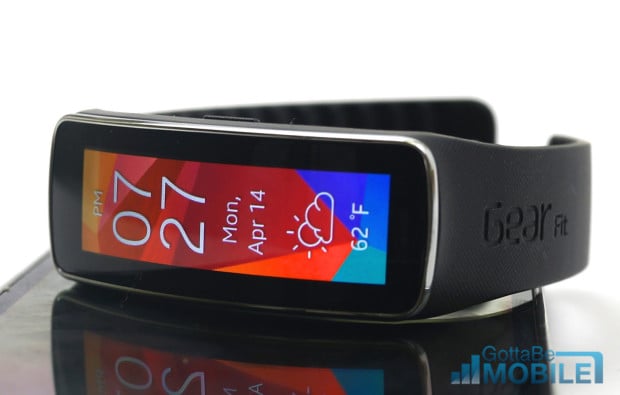 Miloseski hinted at a release this fall and that's exactly where Galaxy Note 4 release rumors are pointing. Rumors continue to hint at an arrival at IFA 2014, perhaps on September 3rd. IFA 2014 kicks off September 5th in Berlin, Germany. Samsung typically releases its devices three to four weeks after launch which means an arrival in September or October is likely at this point.
The Samsung Galaxy Note 4 isn't expected to launch alone. The device will reportedly be joined by new wearables including a new smartwatch and a Google Glass competitor. Samsung is also rumored to be showing off home automation technology, new OLED televisions and more at an event that will almost certainly be the company's Unpacked Episode 2.

This article may contain affiliate links. Click here for more details.