5 Samsung Galaxy Note 4 Details Emerge in New Leak
A new report suggests that Samsung Galaxy Note 4 launch date could take place at this year's IFA trade show in Berlin, Germany and that the Galaxy Note 4 could feature a number of new features.
The Samsung Galaxy Note 3 is only a few months old but already, we're seeing potential Samsung Galaxy Note 4 details emerge. Earlier this year, Samsung all but confirmed the Galaxy Note 4's arrival for the second half of the year when it said that it planned to release a new Galaxy Note model in the fall. While rumors weren't specific, they hinted at a possible arrival at IFA.
The past three Samsung Galaxy Note devices have all launched at IFA in Berlin, Germany including last year's Galaxy Note 3. The Galaxy Note 3 debuted during an Unpacked Episode 2 event that saw Samsung pick up where it left off in March at the Galaxy S4's Unpacked Episode 1 event in New York City.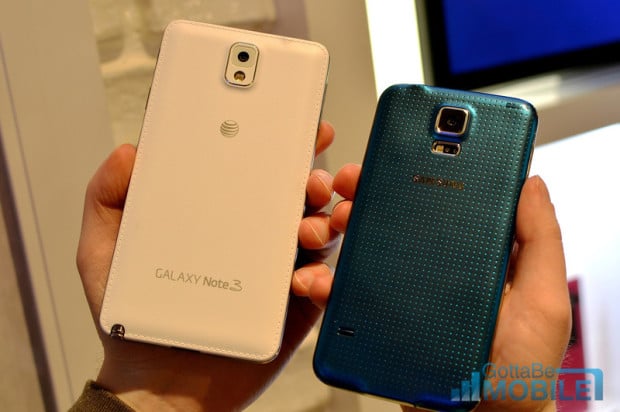 Today, new information from The Korea Times suggests that Samsung is at least considering IFA for the Samsung Galaxy Note 4 launch date. The report cites comments made by a Samsung official.
Samsung is considering holding a launch event of the Note4 at the IFA trade fair. It is in the middle of finalizing specification details for the upcoming phablet.
While this doesn't confirm a Samsung Galaxy Note 4 launch in September, it does mean that's possible. IFA 2014 kicks off on September 5th and Samsung has historically launched its Galaxy Note to kick off the trade show. Last year's Galaxy Note 3 emerged on September 4th and went on display during the duration of the event.
The report also suggests that the Galaxy Note 4 could come with a few different upgrades. It suggests that the Galaxy Note 4 could come with a 64-bit processor though that isn't set in stone. The Samsung Galaxy S5, Samsung's latest Galaxy S smartphone, shunned a 64-bit processor in favor of the Snapdragon 801 32-bit processor from Qualcomm.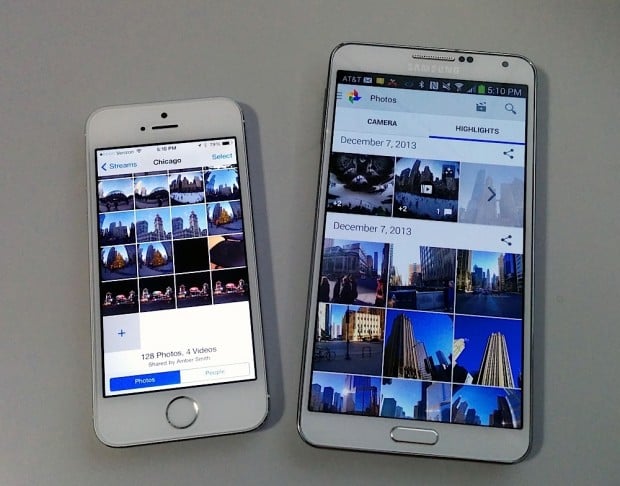 The official suggests that the Galaxy Note 4 will come with Advanced-LTE, something that is now standard on Samsung flagship smartphones. LTE-A offers faster data speeds for compatible devices but it also requires networks to offer the capability. U.S. carriers have been slow to adopt the new technology. Verizon plans to deploy LTE-A by the middle of 2014.
This new information also suggests that the Galaxy Note 4 could come with support for both high-definition and ultra high-definition. Details aren't shared but we assume that this could mean that the Galaxy Note 4 could come with support for full HD, QHD and quite possibly, UHD. UHD resolution is 3840 × 2160 pixels.
Galaxy S5 rumors suggested that the flagship would come with both options though the company only showed off a full HD Galaxy S5 on stage in Barcelona. Rumors suggest that we could see a QHD-powered Galaxy device emerge sometime later this year before the Galaxy Note 4, but it's not clear if it will be a Galaxy S5 variant or something else entirely.
Finally, the official claims that a curved Galaxy Note 4 display is still a possibility. Early Galaxy Note 4 rumors suggested that Samsung was exploring the idea of a curved or bent display on the next Galaxy Note but it's still not clear if Samsung will be able to get the technology ready in time for launch.
Earlier Samsung Galaxy Note 4 rumors suggest that the device could come loaded with a water and dust resistant design like the Galaxy S5. The Samsung Galaxy S5's design is IP67 certified which means that it's resistant to dust and water. The device is not fully waterproof and comes with some limitations.
Samsung's Galaxy Note 4 is expected to arrive around the same time that Apple's is expected to show off its iPhone 6. iPhone 6 rumors point to an arrival at some point in the fall, timing that coincides with Samsung's plans for the Galaxy Note. Last year's Samsung Galaxy Note 3 arrived just a few days before Apple showed off the iPhone 5s and the iPhone 5c on stage for the first time.
Rumors suggest that Apple's iPhone 6 could come with a larger display and could feature two different models including a larger design aimed at taking on the Samsung Galaxy Note 4. Rumors suggest that one model will feature a 4.7-inch display while the other is rumored to have a screen as big as 5.7-inches.
A recent report from Reuters suggests that Apple may have delayed the larger model which could mean that the Galaxy Note 4 will only be challenged by one larger iPhone 6 model later on this year.
iPhone 6 and Samsung Galaxy Note 4 rumors will continue to flow as we march towards the summer and the fall though it does look like these two devices could potentially collide ahead of the holiday shopping season.

This article may contain affiliate links. Click here for more details.