Massive Samsung Galaxy Note 4 Report Reveals 6 Key Details
A new report citing a well placed source sheds light on an assortment of Samsung Galaxy Note 4 details and sheds light on six key features that we could see arrive with the Galaxy Note 4 later this year.
For weeks, the Samsung Galaxy Note 4 has been the subject of rumors and speculation and today, a massive report details many of the features that we could potentially see make an appearance on the next Galaxy Note, a device that is thought to be arriving in September to replace the Galaxy Note 3.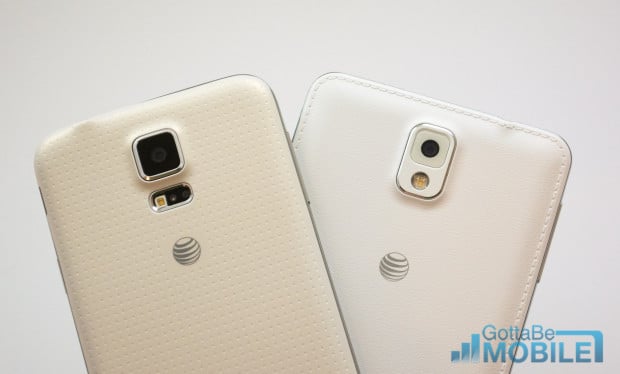 The new information comes from SamMobile, a site that has a solid track record when it comes to Samsung leaks. The information supposedly comes from a Samsung insider and it outlines what Samsung might be attempting to do with the Galaxy Note 4's software and perhaps, the new form factor that Samsung says will be accompanying the device.
Every year, Samsung tacks on improvements to its Galaxy Note series. Each year, we've seen Samsung make incremental changes to its design and to its software and would appear that this year won't be any different. According to the report, the company is currently testing four major software features for the Galaxy Note 4, two of which hints at its design.
The first feature, Smart Fingerprint, isn't fully detailed but it's assumed that it has something to do with being able to customize a fingerprint reader for certain actions. More importantly, it suggests that the Samsung Galaxy Note 4, like the Galaxy S5, could come with a fingerprint sensor embedded in its home button.
Samsung's Galaxy S5 fingerprint sensor is capable of carrying out a number of custom actions but it would appear that Samsung could be trying to add some functionality later on this year with the Galaxy Note 4.
Next, it outlines a feature called Multi Network for Booster which it says could be similar to the Download Booster feature on the Galaxy S5 that combines Wi-Fi and cellular data for faster download speeds. It also details a feature called Swipe to Launch Motion Launcher which could be similar to Motion Launch on the HTC One M8.
Finally, the report goes into detail about a feature called Aqua Capture which could be similar to the Aqua Mode found on the Samsung Galaxy S4 Active. Aqua Mode allowed Galaxy S4 Active users to take photos underwater. In other words, the Galaxy Note 4 could come with a design that is capable of being submerged underwater.
Of course, all of these features are subject to change. The site claims that Samsung is testing these features on a Galaxy S5 running Android 4.4.3 ahead of the Galaxy Note 4's release. Given that these features are still in the lab, and that the Galaxy Note 4 is still comprised of moving pieces, it's possible that they might get cut from the final version of the device.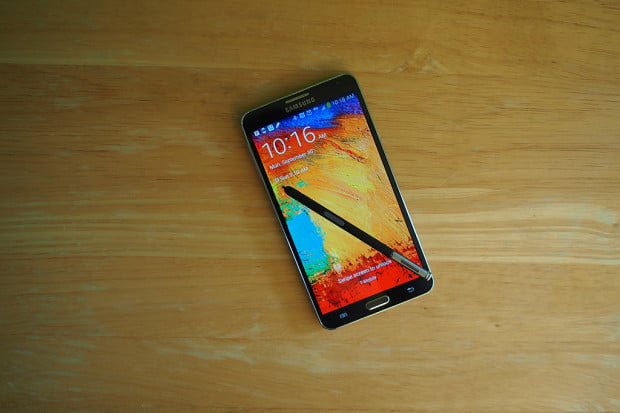 The Samsung Galaxy Note 4 is rumored to have a high-resolution QHD display, a design that is both water and dust resistant like the Galaxy S5, and a high-powered processor that could help it compete with a 64-bit iPhone 6. Rumors also suggest that the device could have a flexible display, something that isn't rumored for Apple's upcoming iPhone 6.
Rumors point to an arrival this fall with the latest round of whispers pointing to a launch on September 3rd, shortly before the start of IFA 2014 in Berlin, Germany. IFA has served as Samsung's launch pad for the past three Galaxy Note models which means that there is a very good chance that we could see the Galaxy Note 4 emerge in September.
If Samsung does choose to launch the Galaxy Note 4 in September, it will likely fall around an iPhone 6 launch date. iPhone 6 rumors point to an arrival sometime in September though a specific date still hasn't been nailed down. The iPhone 6 is expected to feature a larger display and could come as big as 5.5-inches, something that would make it a direct competitor for the Galaxy Note 4.

This article may contain affiliate links. Click here for more details.